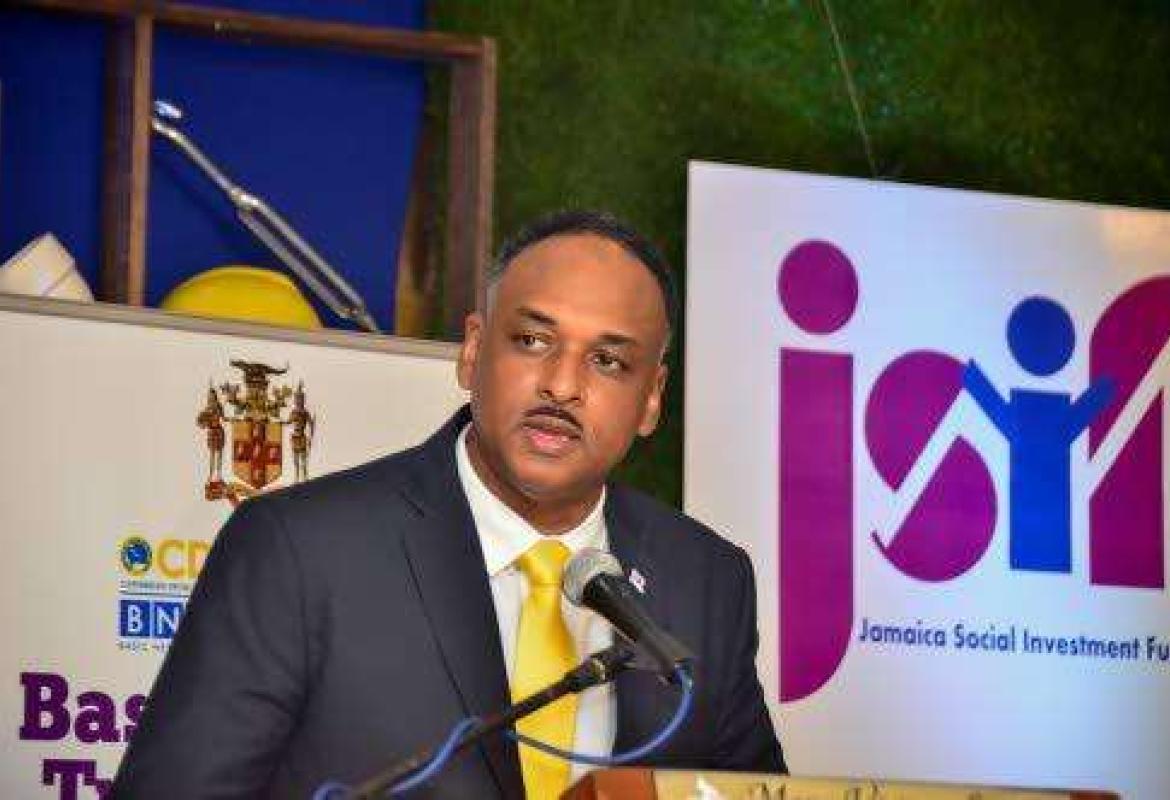 Managing Director of the Jamaica Social Investment Fund, Omar Sweeney
October 29, 2023
News Detail
More than 10,000 residents from August Town, St Andrew are set to benefit from improved infrastructure. This was announced at a Project Information Meeting, which involved the Jamaica Social Investment Fund (JSIF), residents of August Town, members of the security forces, and Member of Parliament for the St Andrew Eastern, Fayval Williams.
Through funding from the second phase of the Government of Jamaica's Integrated Community Development Project (ICDP-II), approximately 1.0 km of roadway will be rehabilitated and approximately 1.0 km of water distribution main will be installed in the community along July Road and Bedward Cresent. A total J$58.6 million will be expended to undertake these works.
This is the third phase of infrastructure works to give residents access to improved road, water, drainage and sidewalk infrastructure.