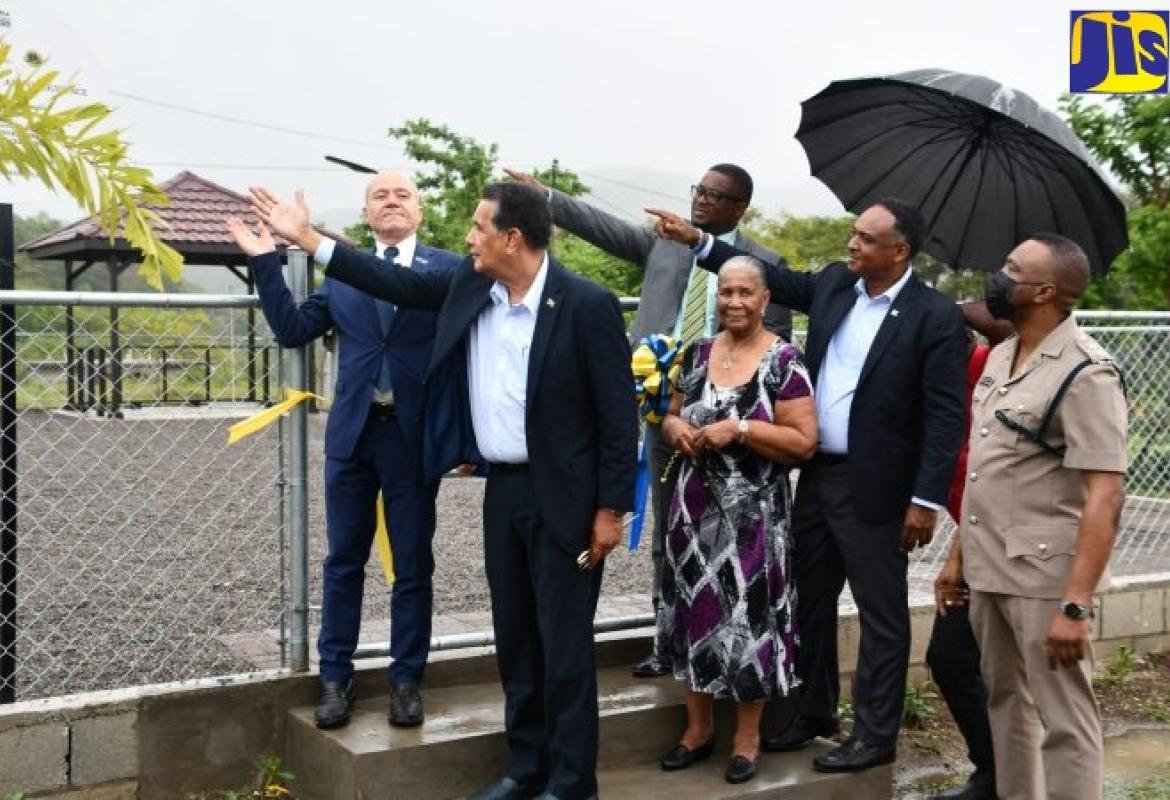 Minister of State in the Office of the Prime Minister, Hon. Homer Davis, (second from left) motions to the newly opened Salt Spring Community Park in St. James, which was handed over by the Jamaica Social Investment Fund (JSIF) to residents on Thursday (May 12). Sharing in the moment are (from left) Head of Cooperation , Delegation of the European Union (EU), Aniceto Rodriguez Ruiz; Member of Parliament for Central St. James, Heroy Clarke; Chairman of the Salt Spring Primary and Infant School Board, Faith Clemmings; Managing Director of JSIF, Omar Sweeney; and Commander of the St. James Police Division – Jamaica Constabulary Force (JCF) , Senior Superintendent of Police (SSP) Vernon Ellis.
May 13, 2022
News Detail
The community of Salt Spring in St. James now has a community park where residents can gather for recreation, physical activity and to socialize in a pleasant atmosphere.
The green space was provided by the Jamaica Social Investment Fund (JSIF) at a cost of $4 million under the agency's Integrated Community Development Project II (ICDP II).