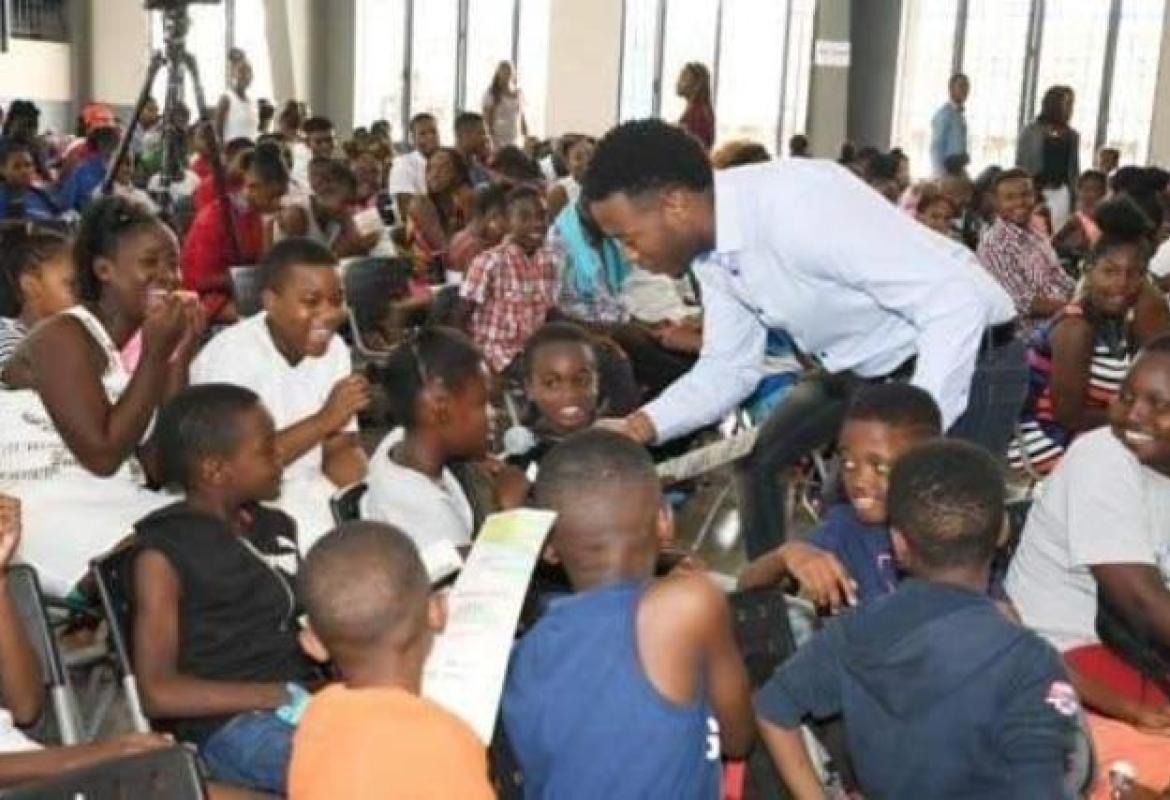 Dufton 'Duffy' Shepherd interacts with summer campers at the Karl Henrickson Auditorium at Jamaica College.
Click Below for News Source:
Date Published:
Monday, August 21, 2017 - 9:00am
News Detail:
Hundreds of youngsters who were engaged in a range of activities over the past weeks were feted during the recent West Kingston Summer Camp closing ceremony inside the Karl Hendrickson Auditorium at Jamaica College.
The event featured vibrant performances by summer camp beneficiaries from Denham Town, Fletcher's Land, Hannah Town, and Tivoli Gardens. 
Approximately 500 youth between the ages of six and 24 benefited from the camp, one of several staged across the island and sponsored to the tune of $3 million by the Jamaica Social Investment Fund (JSIF) and its Integrated Community Development Project (ICDP).