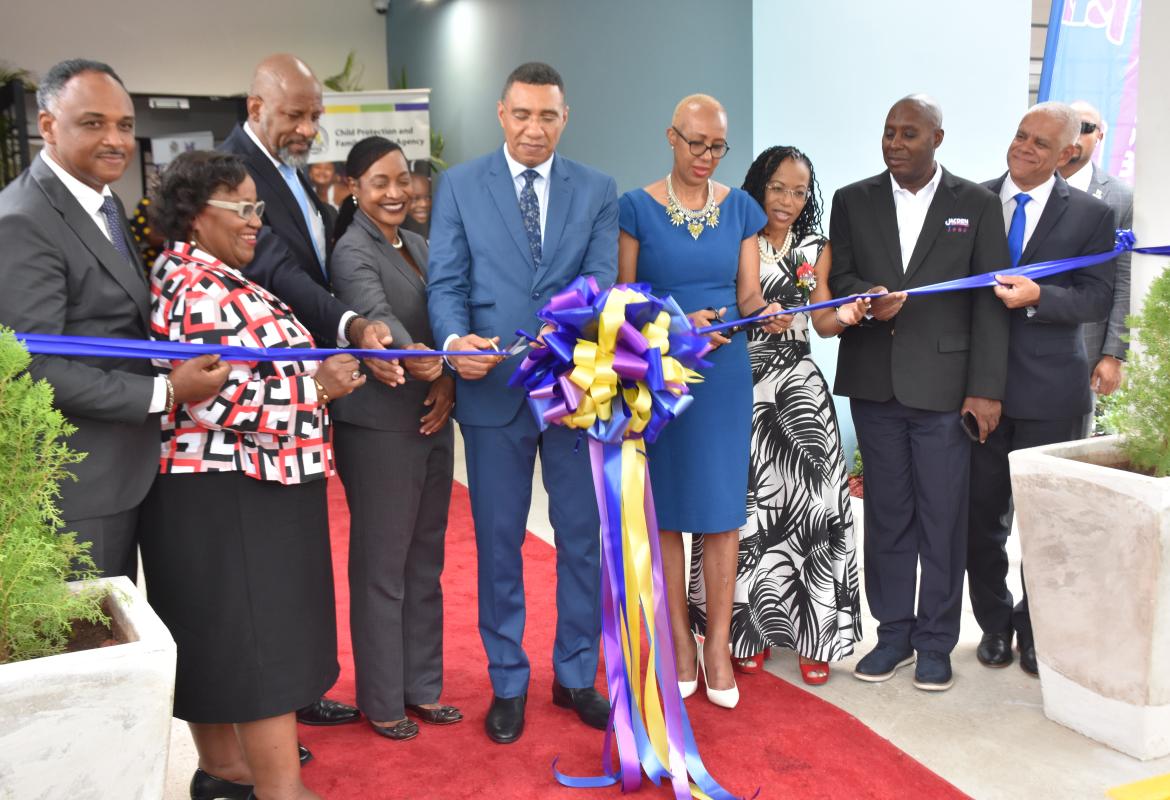 The regional Caribbean Development Bank (CDB), through its Basic Needs Trust Fund, could hardly have found a better or more meaningful way to spend the $202 million it costs to provide the first of two therapeutic centres for Jamaican children in State care.
July 6, 2023 12:00
News Detail
It's not all that long ago when the only thing the Government seemed able to do was to throw children with behavioural disorders into poorly equipped "reform schools" after parents reported that they could no longer control their offspring.
Last week, the State-run Child Protection and Family Services Agency (CPFSA) grabbed — with both hands, rightly so — the therapeutic centre opened at Maxfield Park Children's Home in St Andrew.
The facility represents a hopeful promise for handling one of Jamaica's most debilitating troubles, by delivering a programme aimed at effective screening, assessment, and therapeutic treatment for children exhibiting behavioural challenges.
CPFSA says the therapeutic treatment centre will provide vital services, such as residential in-patient programmes, a day treatment programme, and outpatient counselling and psychotherapy services to children with special needs and their families from all parishes.
"The centre, it is promised, will be equipped with the latest technologies and will be staffed by highly trained professionals "who are dedicated to providing the best possible care for their young patients".
CDB is also financing the training of 27 social workers and another 161 caregivers from 48 State homes islandwide in first-aid, fire safety, supervision management, conflict management, and basic counselling skills.
It is estimated that the centre will benefit 4,491 Jamaican children in State homes, places of safety, and foster care, as well as youngsters in need of psychosocial or mental health intervention. Additionally, 16,000 children and/or families who access the services of the CPFSA on an annual basis will benefit.
We know for sure that far too many Jamaican children are bedevilled by mental and behavioural disorders that parents can't handle and governments barely. As far back as 2014 a study of 1,185 adolescents in Jamaica found that approximately 15 per cent displayed depression and anxiety symptoms, according to the Caribbean Policy Research Institute (CAPRI).
A later survey in 2019 found that 45 per cent of adolescents in Jamaica had consistently experienced anxiety symptoms ranging from feelings of nervousness, restlessness, worry, and annoyance.
The situation was compounded by the 60 per cent of children in State care who exhibit psychosocial problems, and 76 per cent who exhibit social withdrawal, aggression, suicidal tendencies, and the like.
As a result of COVID-19 pandemic, which made things immensely worse, caregivers reported that their boys and girls experienced heightened levels of frustration (41 per cent), anxiety (23 per cent), clinginess (49 per cent), and fear (21 per cent), according to the 2021 Lasting Impact report by UNICEF and CAPRI. Faced with the estimated 160,000 children who need mental heath services, the health ministry has a mere 30 per cent of the staff needed to operate its 23 child guidance clinics.
This therapeutic centre, therefore, is most welcomed.
Nice work, CDB!