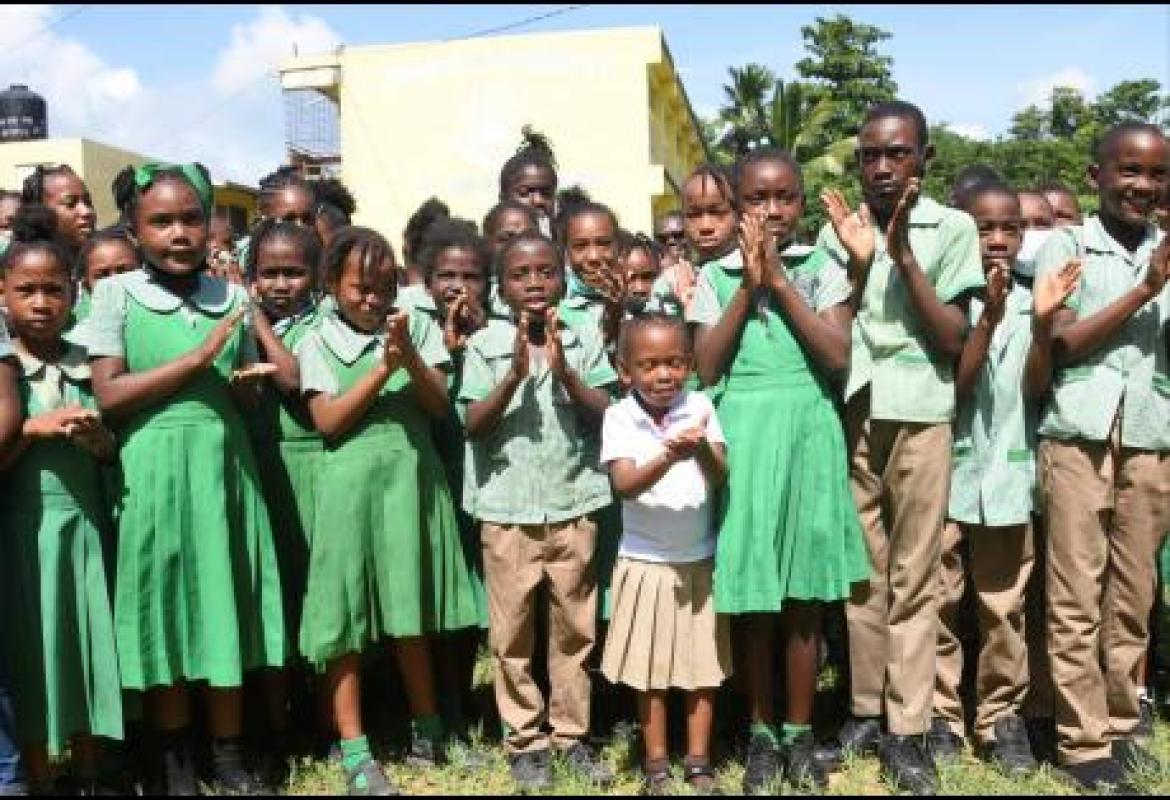 Students of Bickersteth Primary and Infant School in Bickersteth, St James, gather for a photo op following a ground-breaking ceremony for the opening of a new green space at the school on Thursday, June 30.
July 02, 2022
News Detail
New parks and green spaces were officially opened at the Lethe and Bickersteth primary and infant schools in St James on Thursday, giving children in the surrounding communities safe and natural spaces to play.
The spaces were developed at a combined cost of $3.6 million as part of the Jamaica Social Investment Fund's (JSIF) Integrated Community Development Project Part 2 to improve community aesthetics in the wider Anchovy community and surrounding districts.