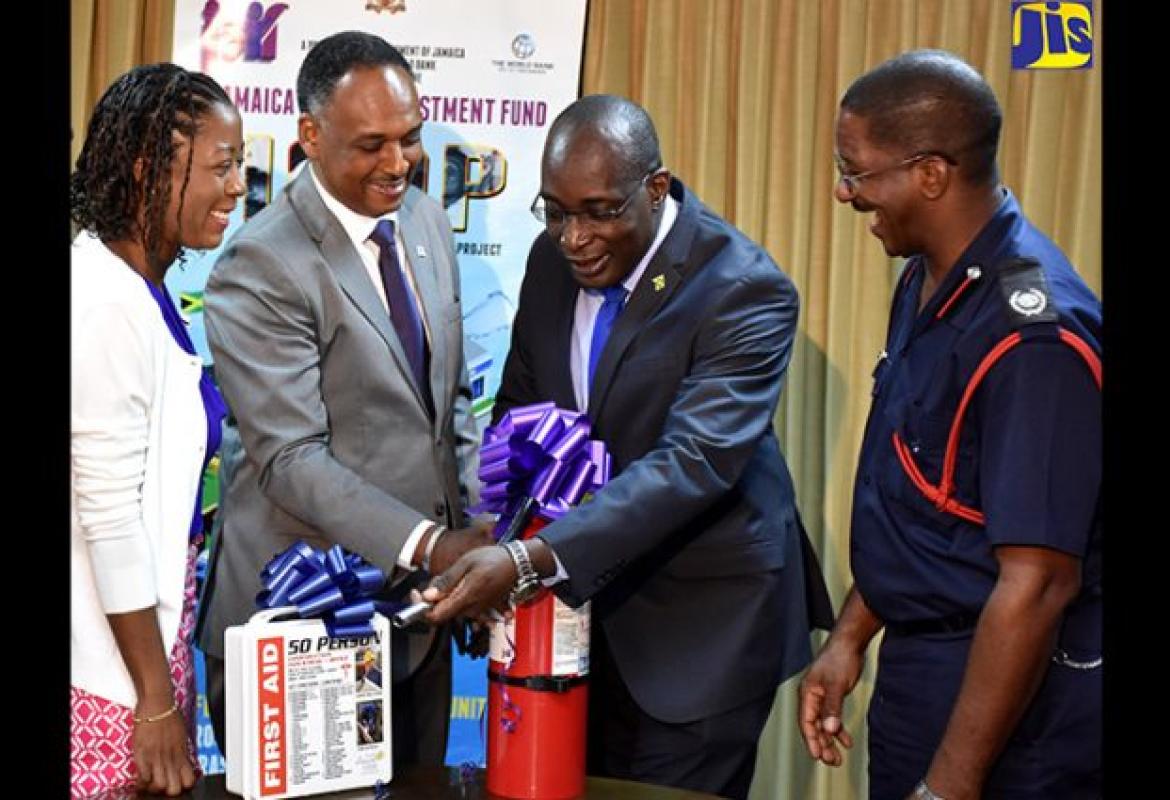 Minister of Education, Youth and Information, Senator the Hon. Ruel Reid (second right), examines one of the 120 fire extinguishers that were handed over by the Jamaica Social Investment Fund (JSIF) on Thursday (July 5) at their office in Kingston. Sharing in the moment are (from left): General Manager, Technical Services Division, JSIF, Loy Malcolm; General Manager, JSIF, Omar Sweeney and Acting Assistant Commissioner, Jamaica Fire Brigade, Floyd McLean.
Click Below for News Source:
Date Published:
Monday, July 9, 2018 - 10:15am
News Detail:
To protect and safeguard the lives of educators and students in schools from fire, the Jamaica Social Investment Fund (JSIF) has purchased 80 first-aid kits, 120 fire extinguishers, 120 smoke detectors, 40 wash hand signs and 40 emergency assembly signs, which will be distributed among 40 schools across the island.