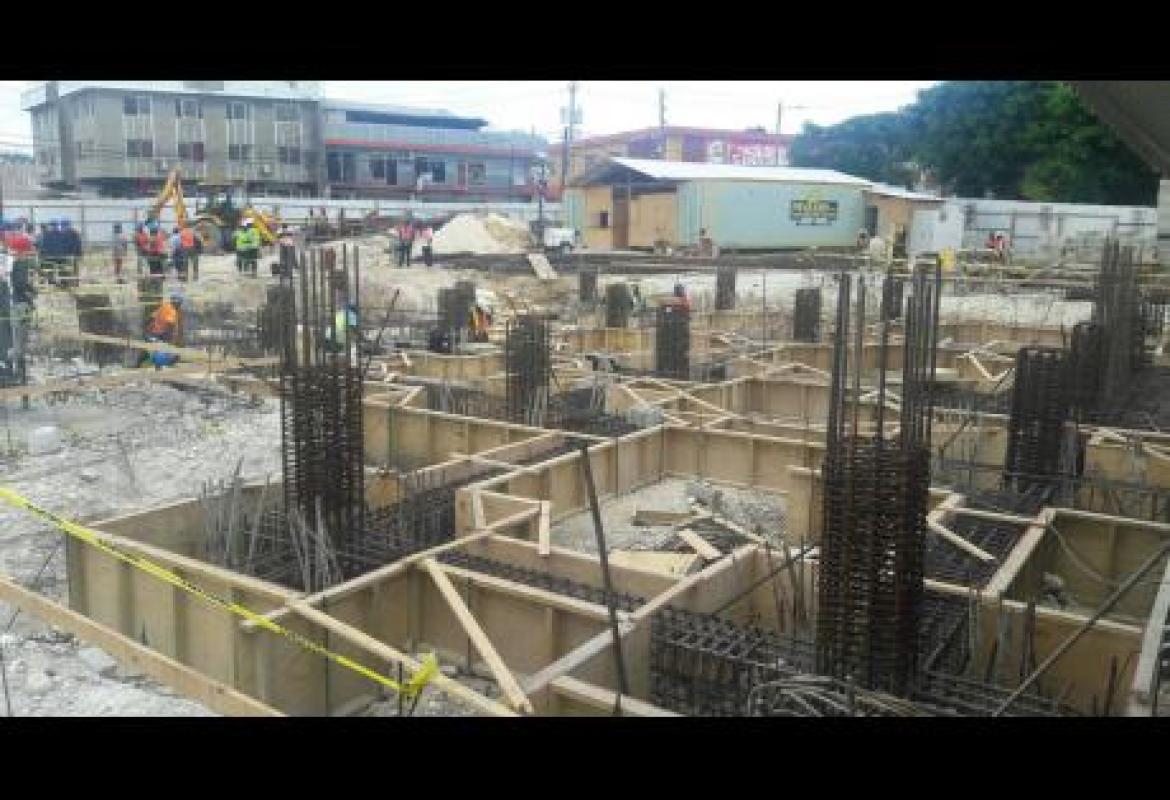 A section of the Montego Bay Fire Station under construction on Barnett Street in St James.
Click Below for News Source:
Monday, September 16, 2019
Date Published:
Monday, September 16, 2019 - 12:30pm
News Detail:
Minister of Local Government Desmond McKenzie says that he is satisfied with the pace of the ongoing construction of the Montego Bay fire station.The Barrett Street-based building is being constructed at a cost of $534.9 million.Work commenced on the project shortly after the groundbreaking ceremony in June. The project, which is being undertaken by the Jamaica Social Investment Fund (JSIF) under its Disaster Vulnerability Reduction Programme, is slated to be completed in a year.