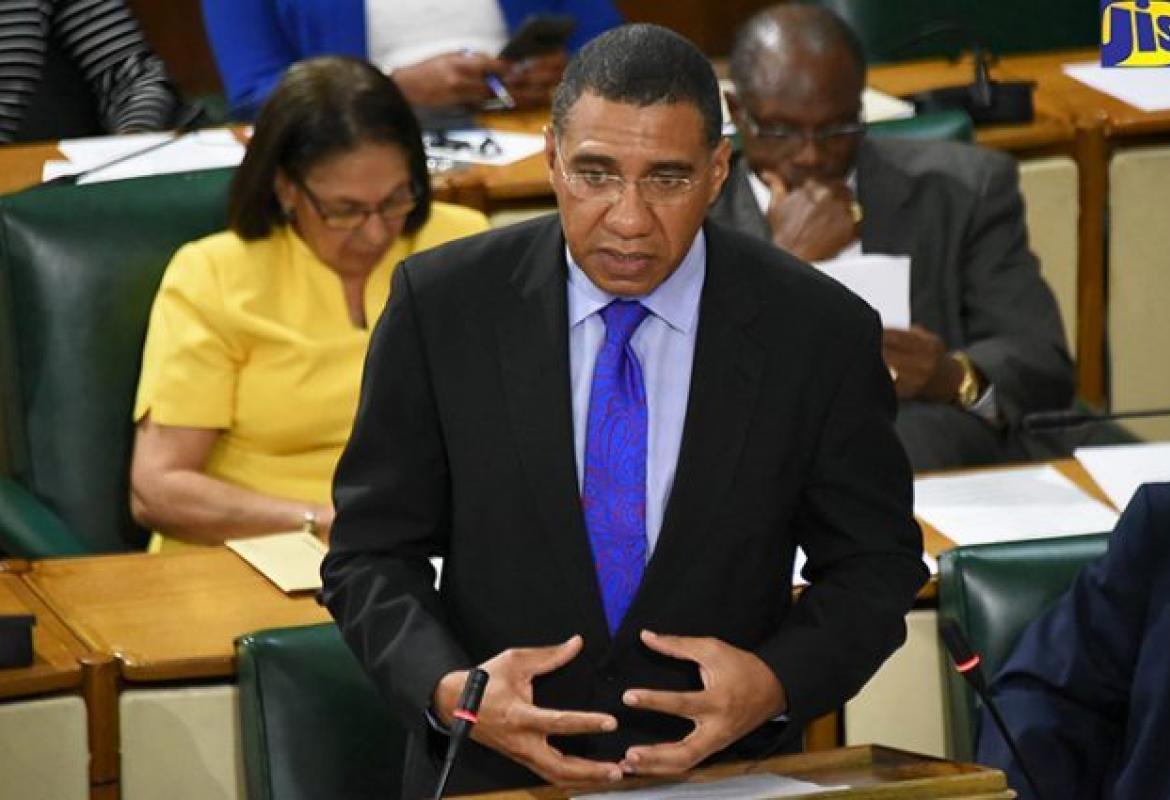 Prime Minister, the Most Hon. Andrew Holness, addresses the House of Representatives on Tuesday (June 12,2018).
Click Below for News Source:
Date Published:
Wednesday, June 13, 2018 - 10:15am
News Detail:
Cabinet is to receive the contract for implementation of the Infrastructure Improvement Project in Denham Town and surrounding communities in St. Andrew South, by July 2018.