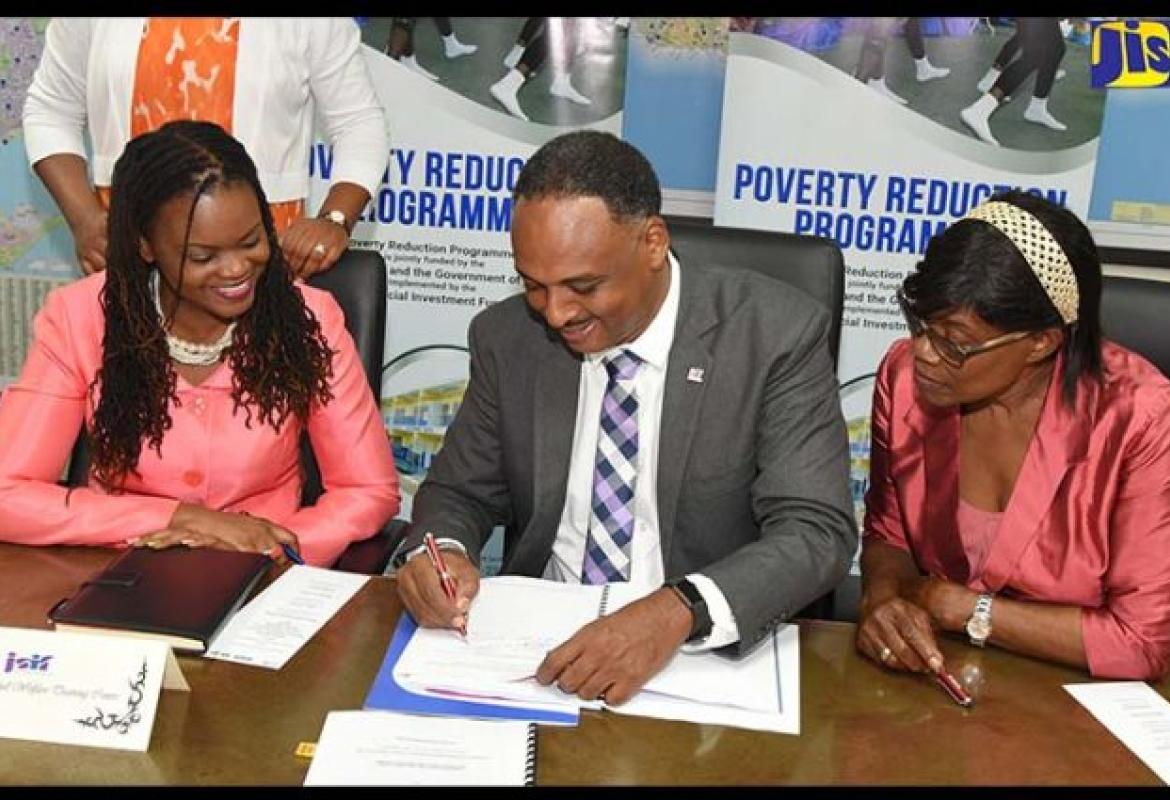 Jamaica Social Investment Fund (JSIF) Managing Director, Omar Sweeney (centre), signs a contract for implementation of the $18-million Behaviour Modification Initiative/Community-based Behaviour Change Programme, at the agency's head office in New Kingston on Tuesday (September 18). The initiative, which forms part of phase four of the European Union (EU)-funded Poverty Reduction Programme (PRP IV), aims to reduce deviant behaviour among at-risk youth, aged eight to 25, in volatile and vulnerable communities in five parishes, through a range of social services and interventions. Observing are representatives of two of the stakeholder partners (from left): Head, University of the West Indies Social Welfare Centre, Cerita Buchanan; and Executive Director, Family and Parenting Centre, Dr. Beverley Scott.
Click Below for News Source:
Date Published:
Wednesday, September 19, 2018 - 10:00am
News Detail:
At-risk youth between eight and 25 years of age who reside in volatile and vulnerable communities in five parishes are to benefit from the Jamaica Social Investment Fund's (JSIF) implementation of an $18-million behaviour change programme over the next eight months.
The target communities include Denham Town, West Kingston; Waterhouse, St. Andrew; Portmore, Spanish Town and Bog Walk, St. Catherine; Lionel Town, Clarendon; and Granville and Tucker, St. James.