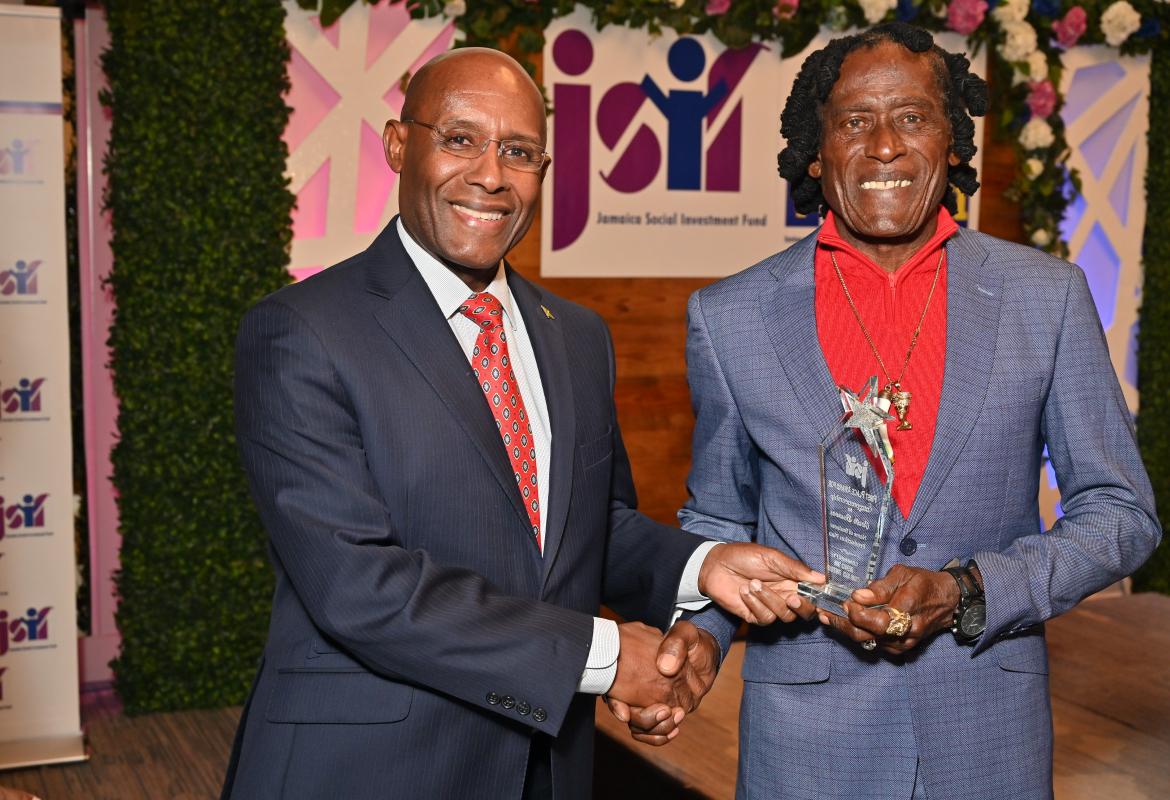 Senator the hon. Aubyn Hill (left), Minister of Industry, Investment and Commerce, presents Garth Bowers with the first place award for Entrepreneurship, for his business 'production plan,' which he operates in the community of Greenwich Town. Occasion was the Jamaica Social Investment Fund's Enterprise Development Awards, held at the AC Hotel Kingston, on April 6, 2023.
April 13, 2023
News Detail
Mona Sue Ho, senior manager at the Jamaica Social Investment Fund (JSIF), says the agency's faith in small business people across various sectors from four parishes has been justified many times over, and the entrepreneurs' success needs to be applauded and highlighted.
Sue Ho, was addressing attendees at the Government of Jamaica's Integrated Community Development Project (ICDP) Enterprise Development award ceremony at the AC Hotel by Marriot in St Andrew on Thursday, April 6.