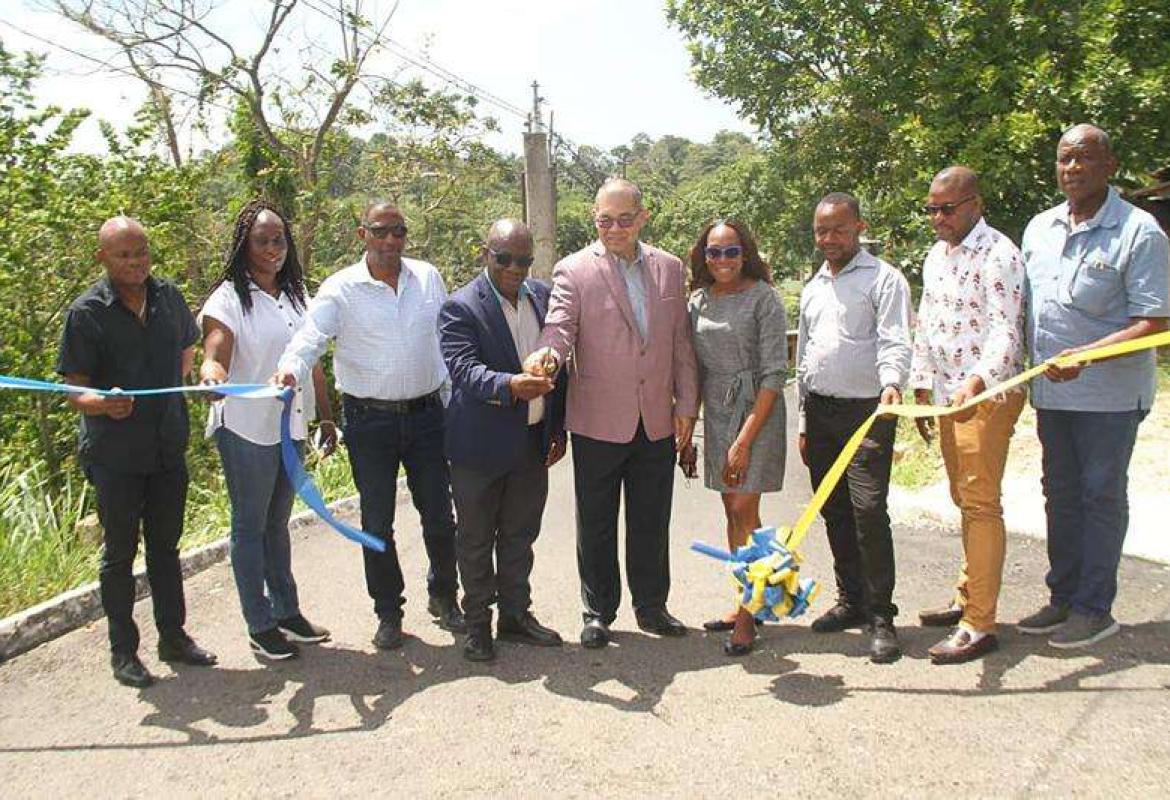 From left: Deputy Mayor of Falmouth Donovan White; Lavern Morris, superintendent of road and work at the Trelawny Municipal Corporation; Councillor Garth Wilkinson (People's National Party, Falmouth Division); Mayor of Falmouth Councillor C Junior Gager; general manager of finance and procurement at JSIF Orville Hill; Daintyann Barrett Smith, project manager at JSIF; president of the Troy Community Development Committee (CDC) Kedon Glaves; Aubyn Green, zone team leader at the National Water Commission; and Councillor Jonathan Bartley (Jamaica Labour Party, Wakefield Division) participate in the ribbon-cutting exercise during the handing over of the rehabilitated Common Road in Troy on May 3, 2022.
May 05, 2022
News Detail
Two road rehabilitation projects, funded mainly by the Caribbean Development Bank's Basic Needs Trust Fund 9th programme (BNTF-9th), at a combined cost of roughly $106 million in Common Road and Starapple Lane, both in Troy, Trelawny, have been described by residents as "the best thing to have ever happened in the respective communities."
The Common Road project was funded at a cost of $67.3 million, with a contribution of $2.8 million from community members, while the Starapple Lane project was done at a cost of $39.1million, including $1.4 million in community contribution. The projects were facilitated by the Jamaica Social Investment Fund (JSIF).