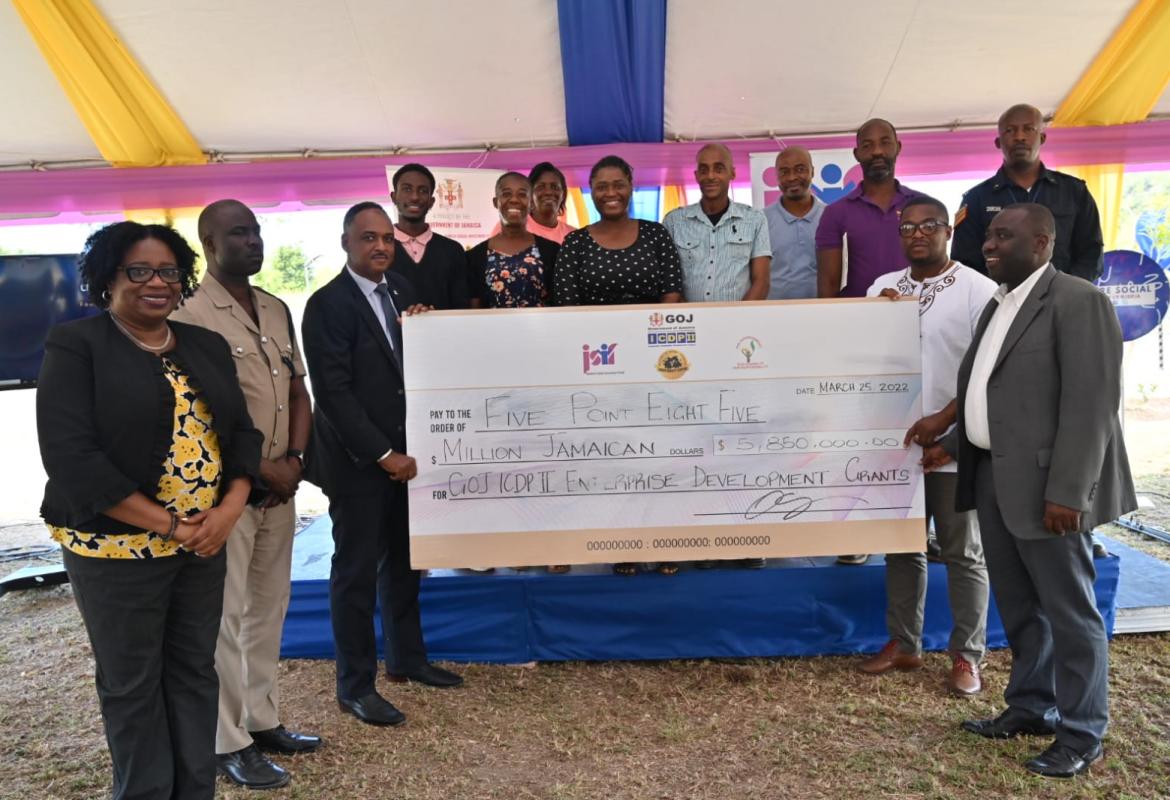 Omar Sweeney, Managing Director of the JSIF (3rd left); Mr. Heroy Clarke - Member of Parliament, St. James Central (2nd right); Councillor Joshua Cummings (1st right) present the cheque for J$5,850 to entrepreneurs (back row) in Salt Spring St. James.
March 27, 2022
News Detail
 Thirty micro-business operators in the Salt Spring community of this western Jamaica city are now looking towards brighter days after receiving development grants through the second phase of Jamaica Social Investment Fund's (JSIF) Integrated Community Development Project.
Speaking at the launch of the project on Friday, managing director of JSIF Omar Sweeney shared that a total of $5,850,000 is being invested in Salt Spring business operators as a way of building the community's economy.