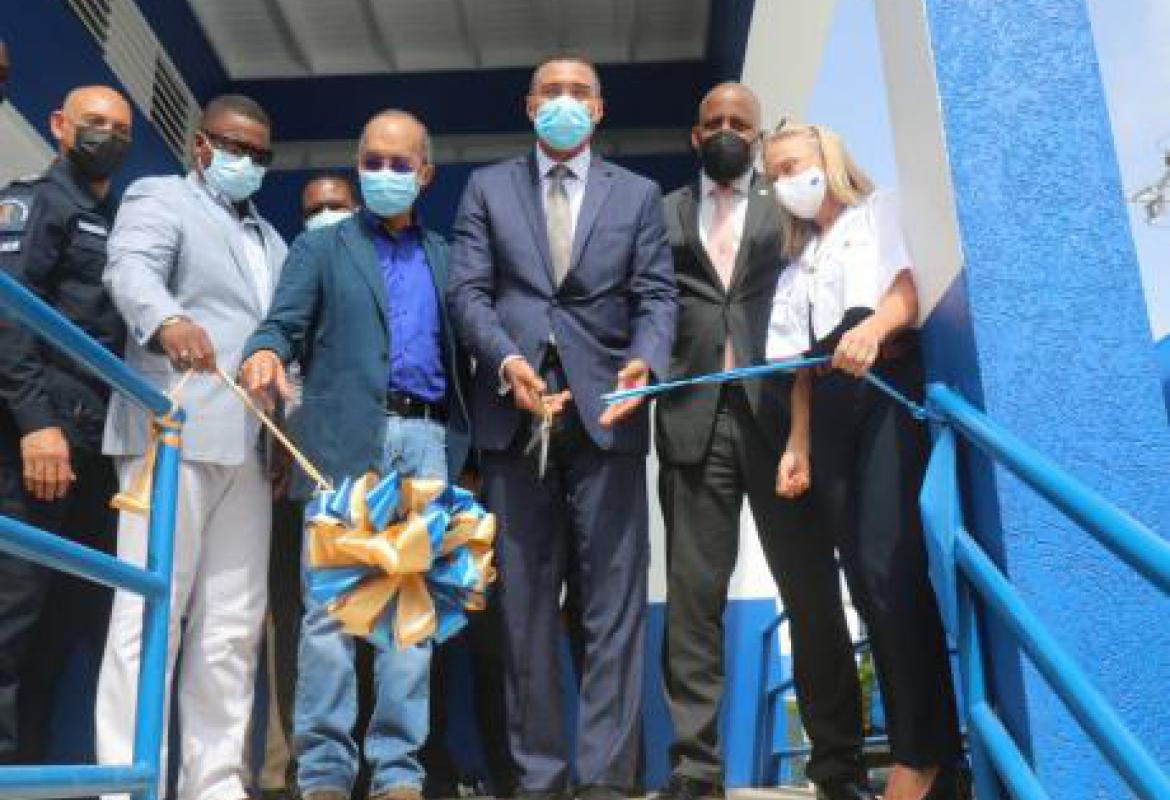 From left: Major General Antony Anderson, commissioner of police, Heroy Clarke, member of parliament, Central St James, Dr Horace Chang, minister of National Security, Prime Minister Andrew Holness, Dr Dwayne Henry, chairman, Jamaica Social Investment Fund and Director General, Planning Institute of Jamaica and Ambassador Marianne Van Steen, head of the European Union Delegation to Jamaica during the handover of the Mount Salem Police Station, St James.
Click Below for News Source:
Date Published:
Friday, July 16, 2021 - 8:30am
News Detail:
The new Mount Salem Police Station in Montego Bay, which is a legacy project tied to the zone of special operations (ZOSO), which was declared in the St James community in 2017, was officially handed over by Prime Minister Andrew Holness on Wednesday.
The new police station, which was funded by the European Union under the poverty reduction programme, was constructed at a cost of $45 million by the social investment fund. It features a reception area, a resource room, an exhibit room, an armoury, an interview room, two offices, a kitchen, and adequate bathroom facilities.