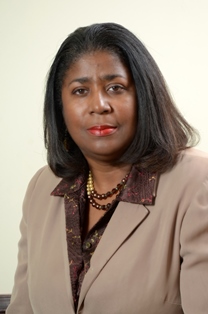 General Manager, Corporate Services
Mrs Rhonda Lumsden-Lue holds a Masters of Business Administration (Organisation Development and Behaviour) from the George Washington University as well as a Bachelor of Science (BSc.) degree from Howard University.
She has over 18 years work experience in the area of Human Resource management, Training and Development, Customer Service and General Management. Mrs Lumsden - Lue is a Board Member of the University Hospital of the West Indies Trust. She is also Life Member of the National Honor Society in Psychology; Psi Chi Chapter and Life Member for Golden Key National Honor Society  in the United States.
 Mrs Lumsden-Lue enjoys all genres of music and singing.
At the JSIF she is responsible for planning and directing the Human Resource Development,Communications, Administrative and MIS functions in the organization.