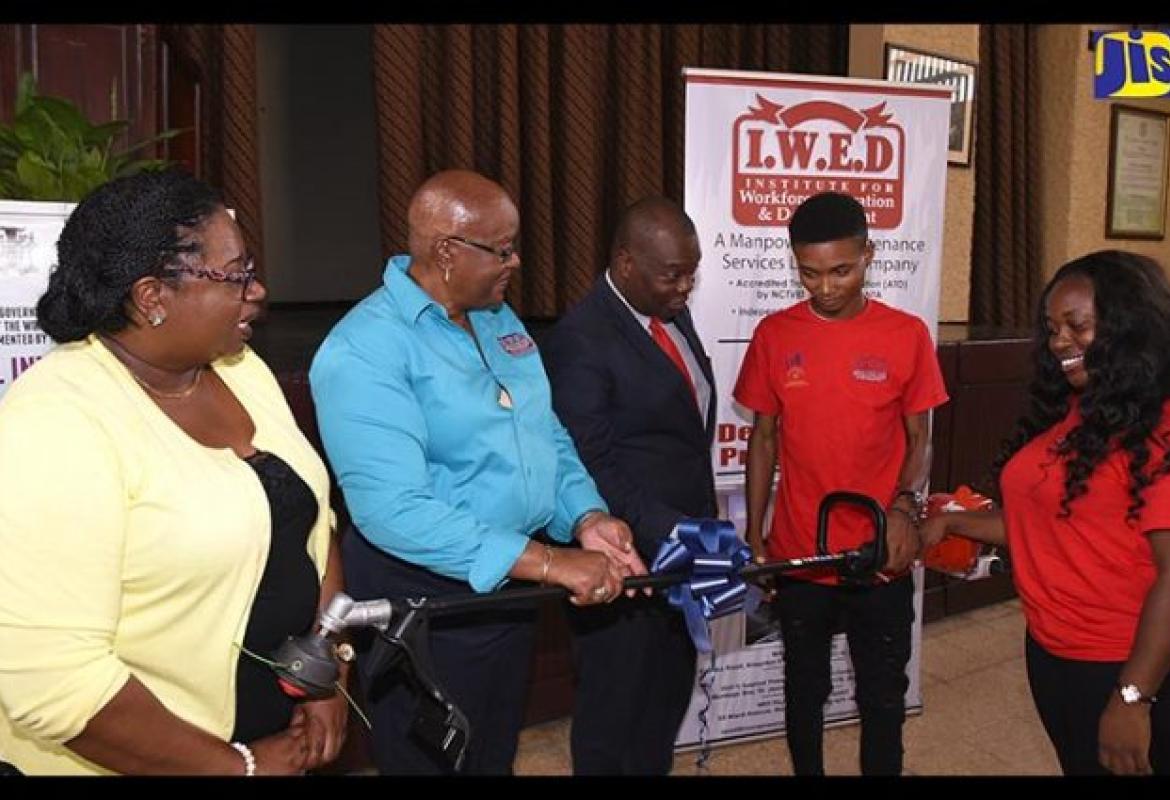 Graduates from the Jamaica Social Investment Fund's (JSIF) Alternative Livelihood and Skills Development Programme, Kamau Brown (right) and Shanado Archer (second right), observe a model of the weed whacker they were given on Tuesday (July 10) at St. Joseph's Teachers' College in Kingston, while (from left) Social Development Manager, JSIF, Mona Sue-Ho; Chief Executive Officer, Manpower & Maintenance Services Limited, Audrey Hinchcliffe; and Coordinator, National Technical and Vocational Education and Training (NTVET), Ministry of Education, Youth and Information, Denworth Finnikin, offer words of encouragement to them.
Click Below for News Source:
Date Published:
Thursday, July 12, 2018 - 8:30am
News Detail:
The Jamaica Social Investment Fund (JSIF), in partnership with the Institute for Workforce Education and Development (IWED), has trained 62 unemployed persons in landscaping and facility maintenance at a cost of $9 million.
The young persons, who are from needy communities in the parishes of St. Andrew, Kingston and Clarendon, were each given certificates and starter kits on Tuesday (July 10), during a graduation ceremony at St. Joseph's Teachers' College in Kingston.