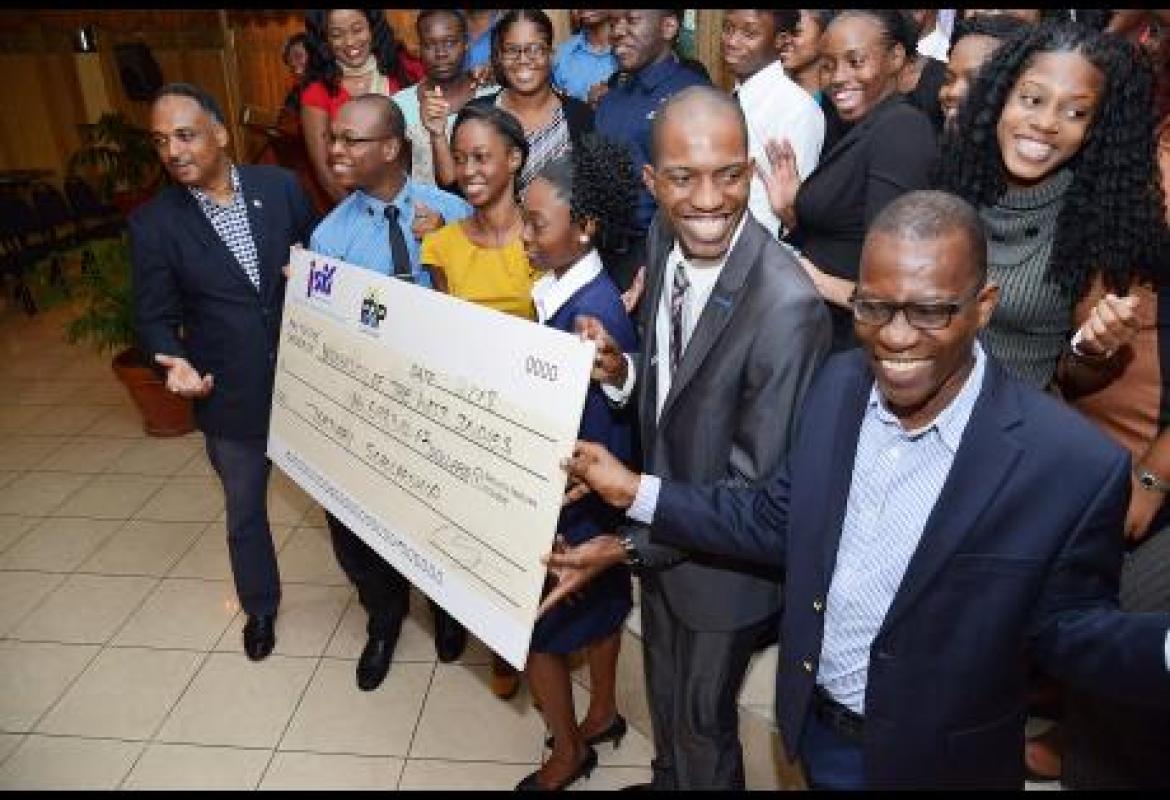 Omar Sweeney (left), managing director of JSIF; Jerome Cowans (second right), former beneficiary of the PRP Tertiary Scholarship and Internship Programme; and Lawrence Nicholson (right), deputy executive director of Mona School of Business and Management; presents cheque to beneficiary students at the Jamaica Social Investment Fund (JSIF) Poverty Reduction Programme Tertiary Scholarship Recognition Ceremony at the University of the West Indies Mona Visitors' Lodge, yesterday.
Click Below for News Source:
Date Published:
Monday, March 5, 2018 - 9:30am
News Detail:
The weekly letters he receives from students pleading for financial help has convinced Omar Sweeny, managing director at the Jamaica Social Investment Fund (JSIF), that organisations like his must step up to the plate in creating avenues that will assist students in realising their dreams.
Addressing the JSIF's Poverty Reduction Programme's Scholarship Awards Ceremony yesterday, where 171 tertiary students received aid, Sweeny made reference to the fragile state of the economy and gave the assurance that his team would always find ways to alleviate the financial burden for those in need.