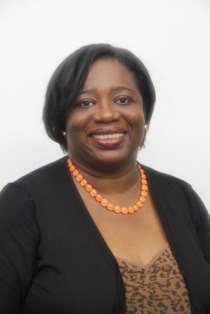 Social Development Manager
Mona J. Sue-Ho is the Senior Manager, Social Development at the Jamaica Social Investment Fund. She joined the JSIF in February 2010 after working for an international development consultancy in London. She has a MBA from the University of Manchester, UK and a MSc Development from the University of Wales, Swansea.
She currently manages the second cycle of the Jamaica Integrated Community Development Project, an urban regeneration project funded by the Government of Jamaica and implemented by the Jamaica Social Investment Fund during the period April 1, 2020 to March 31, 2022 for a total cost of Jam$1.96Billion.
She has over 20 years of experience as a development practitioner working in various areas including citizen security and youth crime prevention, urban development and youth livelihood development . She is currently part of the Social Intervention Committees in the seven Zones of Special Operations (ZOSOs).
She is the co-author of the chapter Urban Renewal and Sustainable Development in Jamaica: Progress, Challenges and New Directions. IntechOpen; 2018 and has made numerous conference presentations on citizen security and urban renewal. Her primary area of interest is youth crime prevention and urban development.