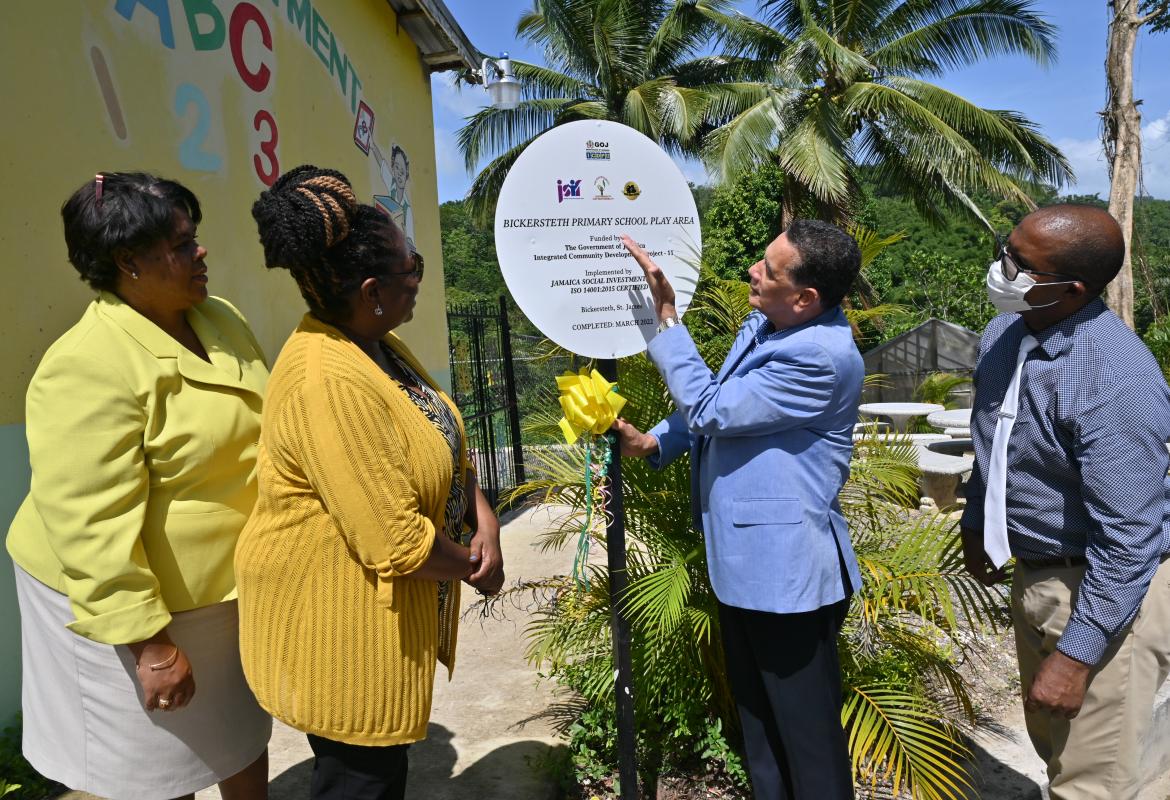 Member of Parliament for St James Southern Homer Davis points to the sign for the newly constructed green space at Bickersteth Primary and Infant School on Thursday. Looking on (from left) are Dr Michelle Pinnock, regional director, Region 4, Ministry of Education; JSIF Senior Manager Mona Sue-Ho; and principal of Bickersteth Primary School Robert Gordon.
July 04, 2022
News Detail
Minister of State in the Office of the Prime Minister Homer Davis has put contractors and workers on notice that he wants no discord that may delay work being done on two schools in his St James Southern constituency.
He was speaking on Thursday during a ground-breaking and handover ceremony at Lethe Primary and Infant School. Davis made it clear that he was not casting aspersions on the contractor for the project. In fact, he told those gathered that the contractor, Odel Allen, has had a very good track record in paying workers. Davis stressed, however, that he would nevertheless be keeping an eye on how things progress.
With funding provided by the Jamaica Social Investment Fund (JSIF), rehabilitative work will be undertaken on the sanitation block at the school. The $12.5-million project will see work done on the bathrooms and the roof, along with the construction of stands for water tanks.