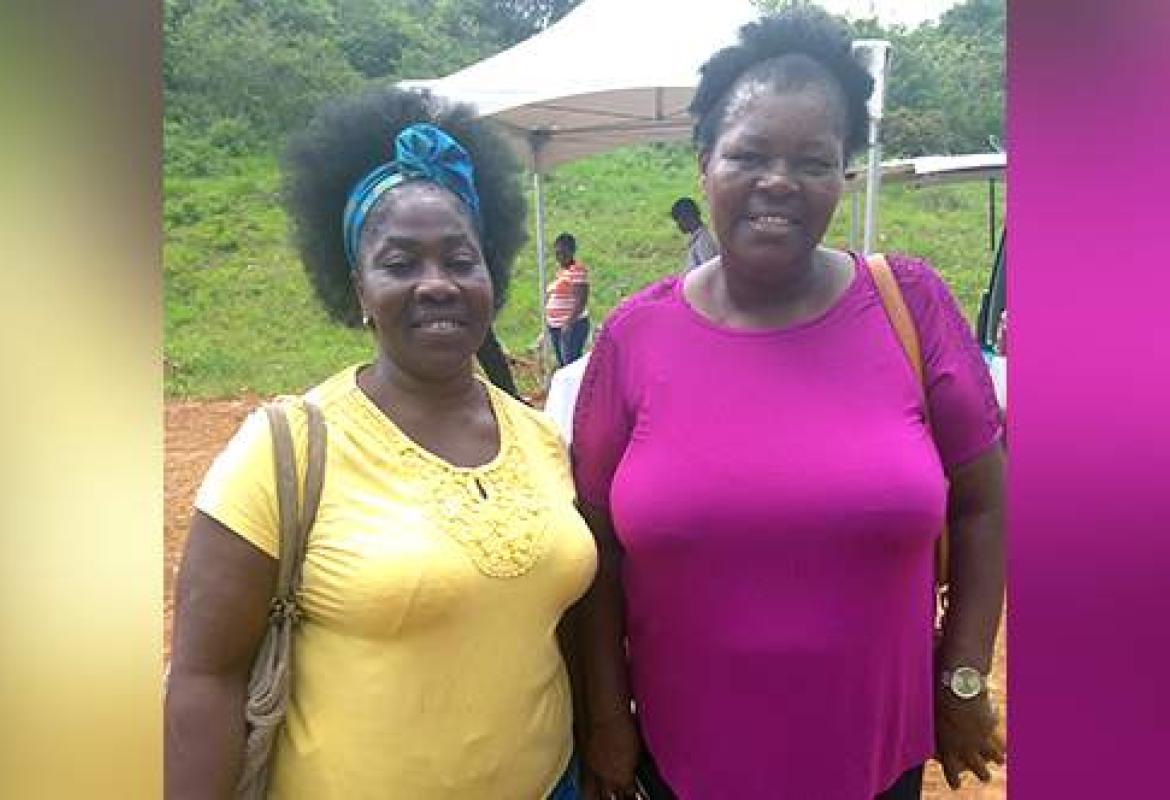 Verene Campbell and Louise Lawrence, farmers from Watt Town, St Ann, are excited that greenhouse farmers will soon have a cold storage facility.
Click Below for News Source:
Date Published:
Tuesday, October 16, 2018 - 7:15am
News Detail:
A recent meeting of greenhouse farmers in Water Valley, Alexandria, St Ann, revealed that a large number of women are embracing farming technologies.Watt Town was one of three St Ann communities which benefited from the Jamaica Social Investment Fund and Jamaica Bauxite Institute Water Harvesting Cluster Greenhouse Project in 2015. Twenty greenhouses were built in the community on lands provided by the Noranda Bauxite Company.