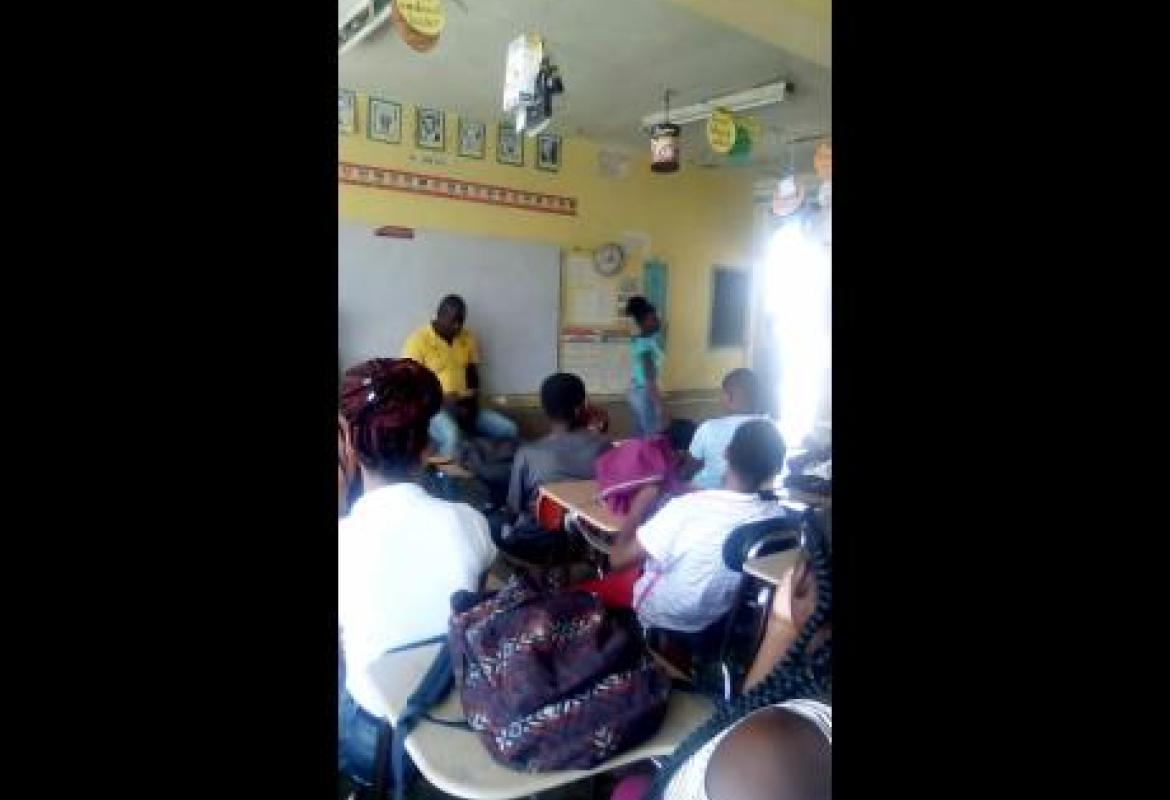 Children in class at the Mt Salem summer camp.
Click Below for News Source:
Date Published:
Saturday, August 11, 2018 - 10:15am
News Detail:
More than 150 at-risk youth in Mt Salem, St James, are engaged in a summer holiday camp that is designed to keep them out of trouble while impacting their education and development. The youngsters range from ages four to 24.The initiative is the brainchild of the Mt Salem Senior Citizens Group, which has spearheaded a number of summer camps over the years. This year, however, the group has partnered with the Mt Salem Community Development Committee (CDC), as well as the Jamaica Social Investment Fund (JSIF), which is providing more than $1 million for the programme.