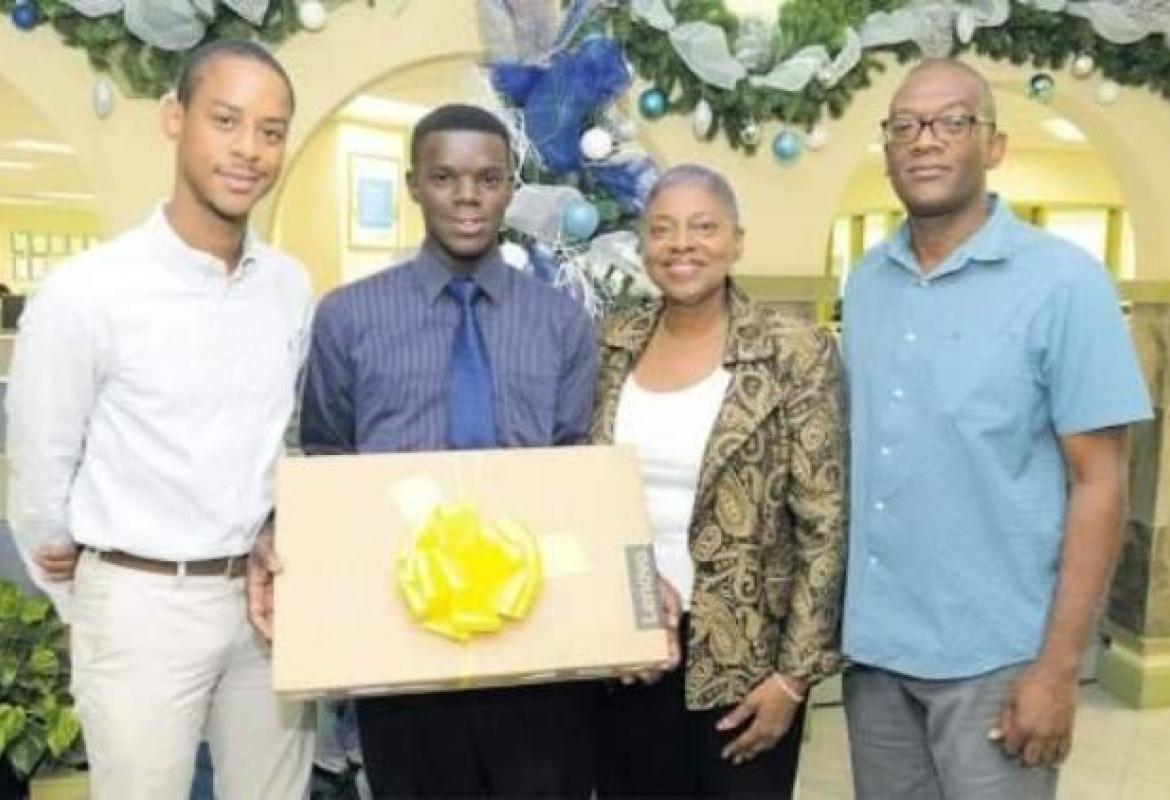 Omario Thorpe (second left) poses for a photo after receiving a new laptop and $150,000 towards tuition from NCB Insurance Company with (from left): Christopher Vendryes, manager, Bancassurance, NCB Insurance Company; Beverly Stewart, co-chair, Jamaica Social Investment Fund (JSIF), Staff Outreach Committee, and Rudyard Williams, JSIF project manager.
Click Below for News Source:
Date Published:
Thursday, January 4, 2018 - 9:00am
News Detail:
Having grown up at the Jamaica Christian Boys Home in Kingston for the last 16 years, he never thought he would be among the infinitesimal percentage of boys to successfully matriculate to university from high school. 
But, at 18 years old, completing his first year as an accounting major at The University of the West Indies, Mona, Thorpe's dream of becoming an actuarial scientist is highly probable. This is, in part, courtesy of the NCB Insurance Company (NCBIC), which has raised the stakes.