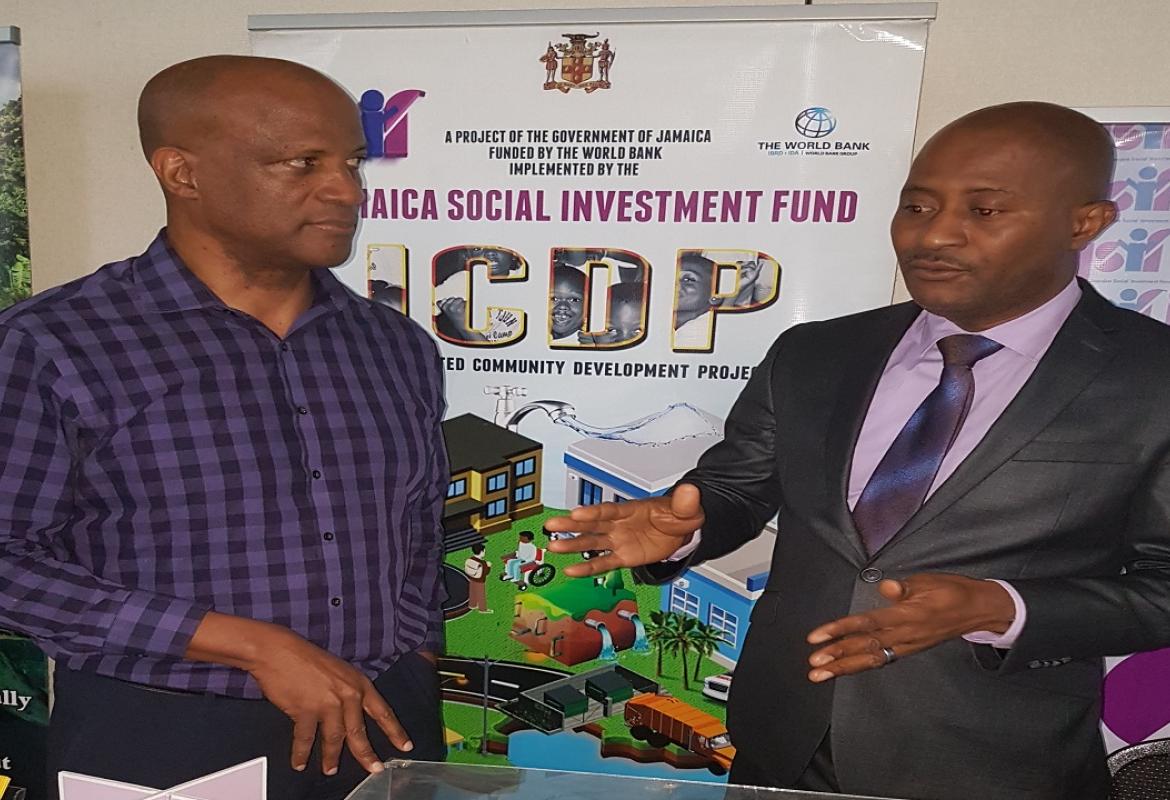 Click Below for News Source:
Date Published:
Monday, June 11, 2018 - 3:30pm
News Detail:
The Jamaica Social Investment Fund (JSIF) was among the many key stakeholders who exhibited at the 360 Recycle Manufacturing-Jamaica Recycling Business Symposium dubbed "Partnering for Sustainable Jamaica" held at the Spanish Court Hotel.
Representing the JSIF was their Manager for System Operations and Environment, Dr Milton Clarke who participated as one of the panelists. 
"JSIF holds the highest environmental management certification of ISO: 14001:2015 which is indicative of our commitment to environmental sustainability and it is within this context that JSIF has taken the initiative to endorse this event," according to Clarke.
He also posits that the JSIF-Integrated Community Development Project (ICDP) has successfully implemented over $500M in Solid Waste Management initiatives in thirty vulnerable and underserved communities across Jamaica.