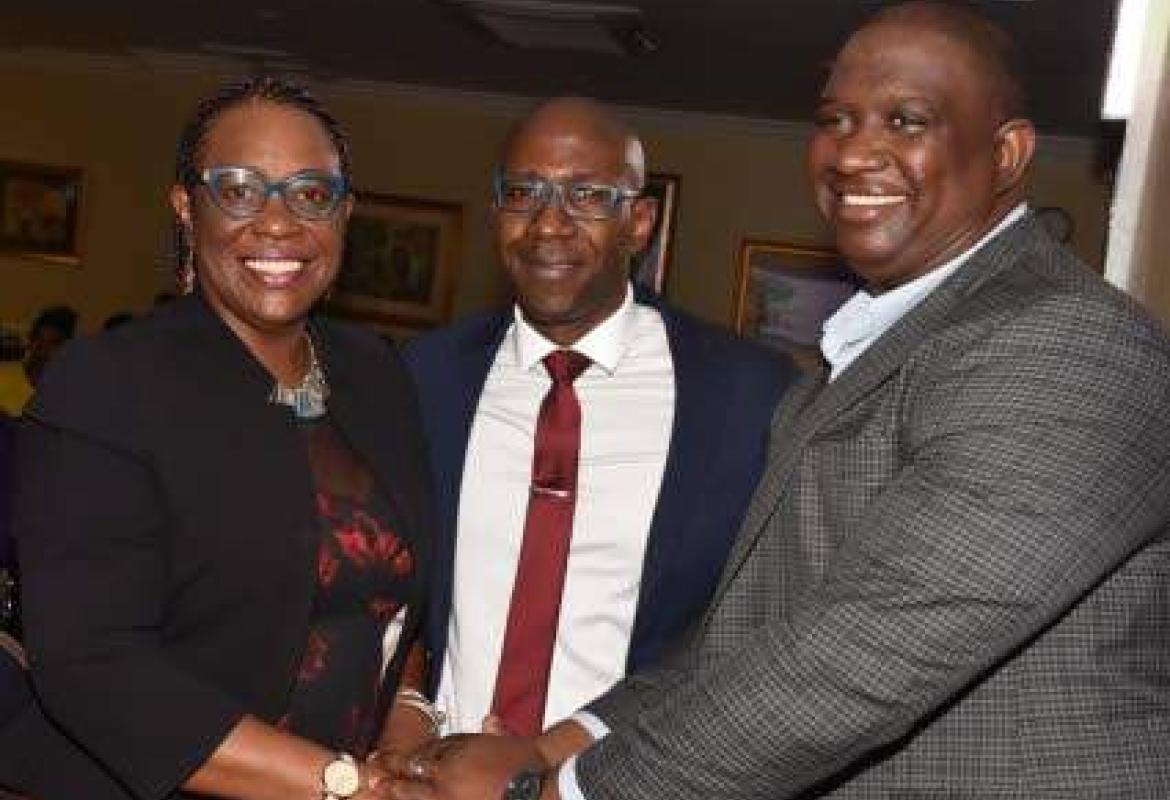 Principal director of the Climate Change Division in the Economic Growth and Job Creation Ministry, Una May Gordon, shares in a photo opportunity with Senior Development Officer at the Canadian High Commission Walric Peddie (centre) and Executive Director of the Scientific Research Council Dr Cliff Riley.
Click Below for News Source:
Date Published:
Monday, November 5, 2018 - 10:00am
News Detail:
JAMAICA is one of three countries participating in a US$35.7-million project designed to strengthen resilience of urban areas through Ecosystem-Based Adaptation (EBA).
The project, entitled 'Building climate resilience of urban systems through EBA in Latin America and the Caribbean', also includes Mexico and El Salvador. 
Funding in part for the project has been provided by the Jamaica Social Investment Fund; the Inter-American Development Bank San Salvador; and the Municipal Water and Sanitation Commission of Xalapa in Mexico.