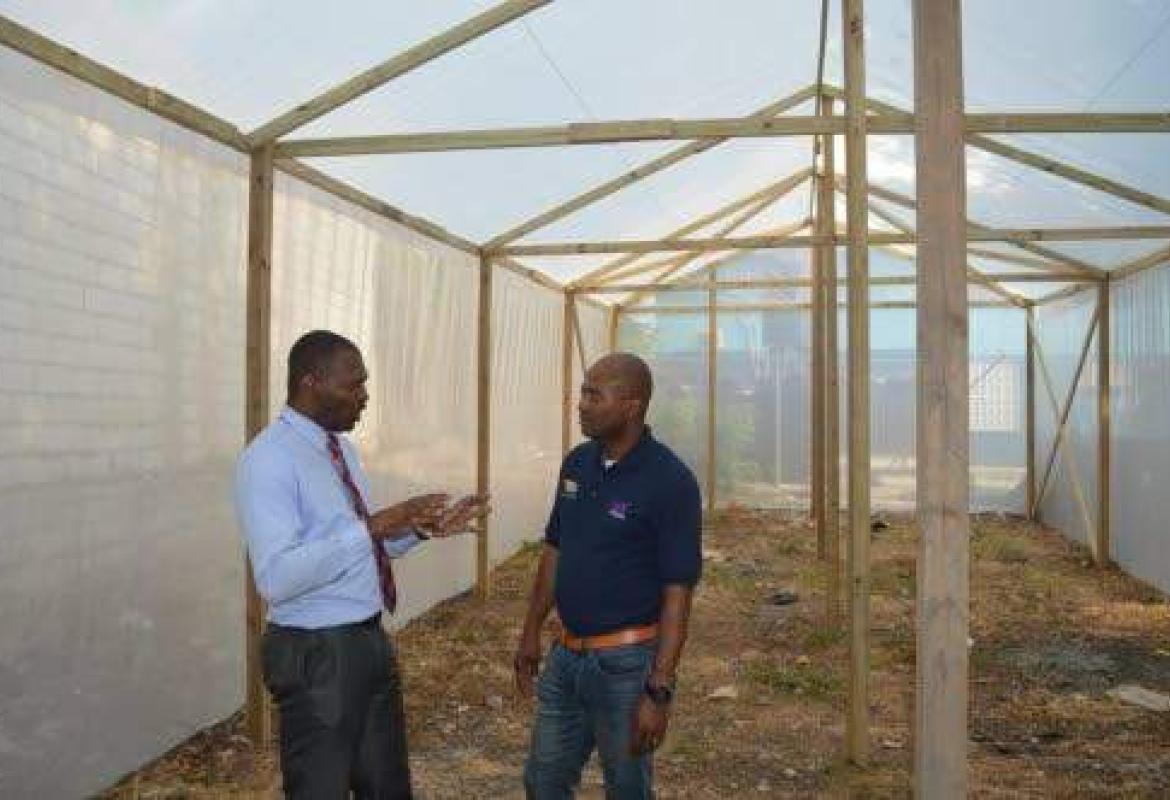 Principal of the Central Branch All-Age School Michael Sutherland (left) outlines some of his proposed plans for the School's Environmental 'Greenhouse' Programme to Dr Milton Clarke, Jamaica Social Investment Fund's environmental specialist. The occasion was a recent tour of the school's greenhouse facility.
Click Below for News Source:
Date Published:
Monday, November 26, 2018 - 10:00am
News Detail:
IT was hard to tell who was more excited: The children of seven pioneering inner-city schools or Dr Milton Clarke, the environmental specialist at the highly regarded development agency, Jamaica Social Investment Fund (JSIF).
JSIF has been building out a futuristic School's Environmental Programme, constructing greenhouses in the seven selected schools, as part of its Integrated Community Development Project (ICDP), and Clarke recently toured the sites to get a feel of what progress was being made.