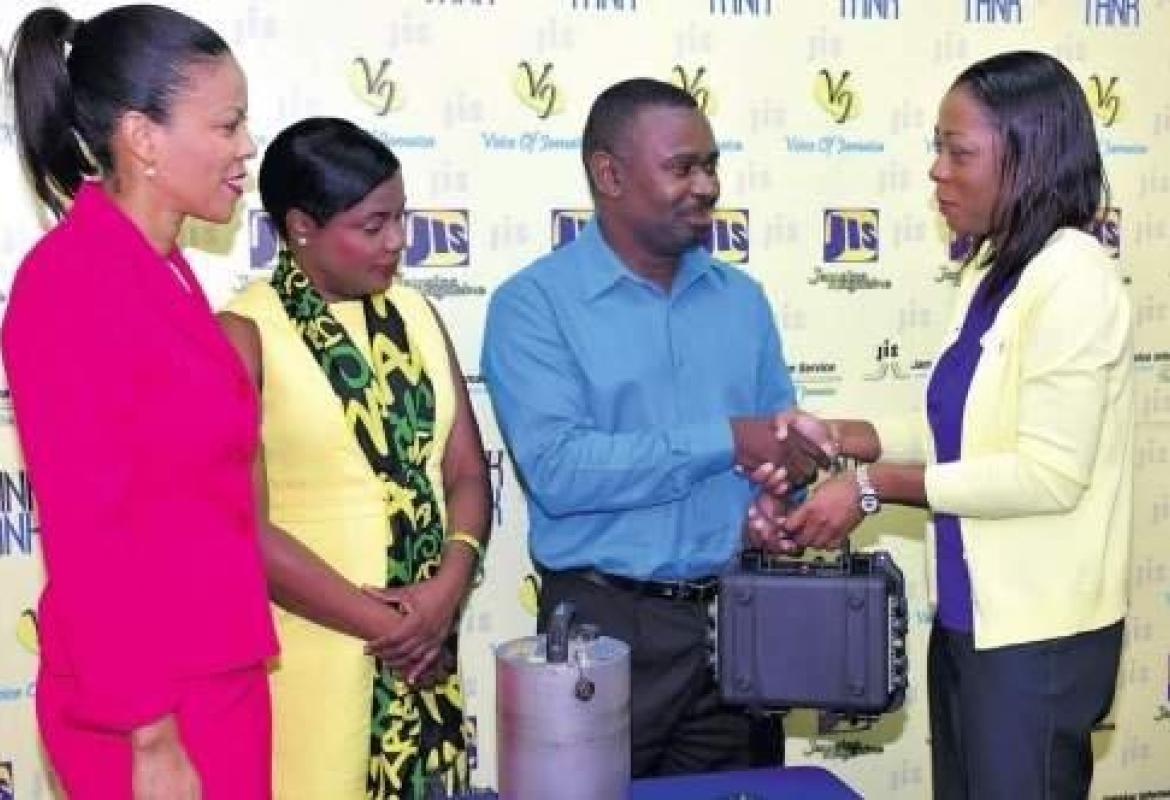 General Manager for Technical Services at Jamaica Social Investment Fund (JSIF), Loy Malcolm (right), presents a digitizer to network manager at the Earthquake Unit, University of the West Indies, Mona, Paul Williams, during a JIS Think Tank last Friday, February 23. The digitizer is among a range of equipment JSIF purchased to increase and strengthen the country's seismic monitoring capacity. Environment and Project Officer at JSIF, Stacey-Anne Preston (left), and marketing and communications consultant, Andrea C Whyte, also participated in the handover.
Click Below for News Source:
Date Published:
Monday, February 26, 2018 - 9:00am
News Detail:
The Jamaica Social Investment Fund (JSIF) has provided $83-million worth of equipment to the Earthquake Unit at the University of West Indies (UWI), Mona which is expected to strengthen its ability to monitor and respond to seismic events.
Network manager/engineer at the Earthquake Unit Paul Williams said the equipment will allow the unit to transition from an analog system to a digital one which is more user-friendly and will allow for the recording of larger earthquakes on scale.