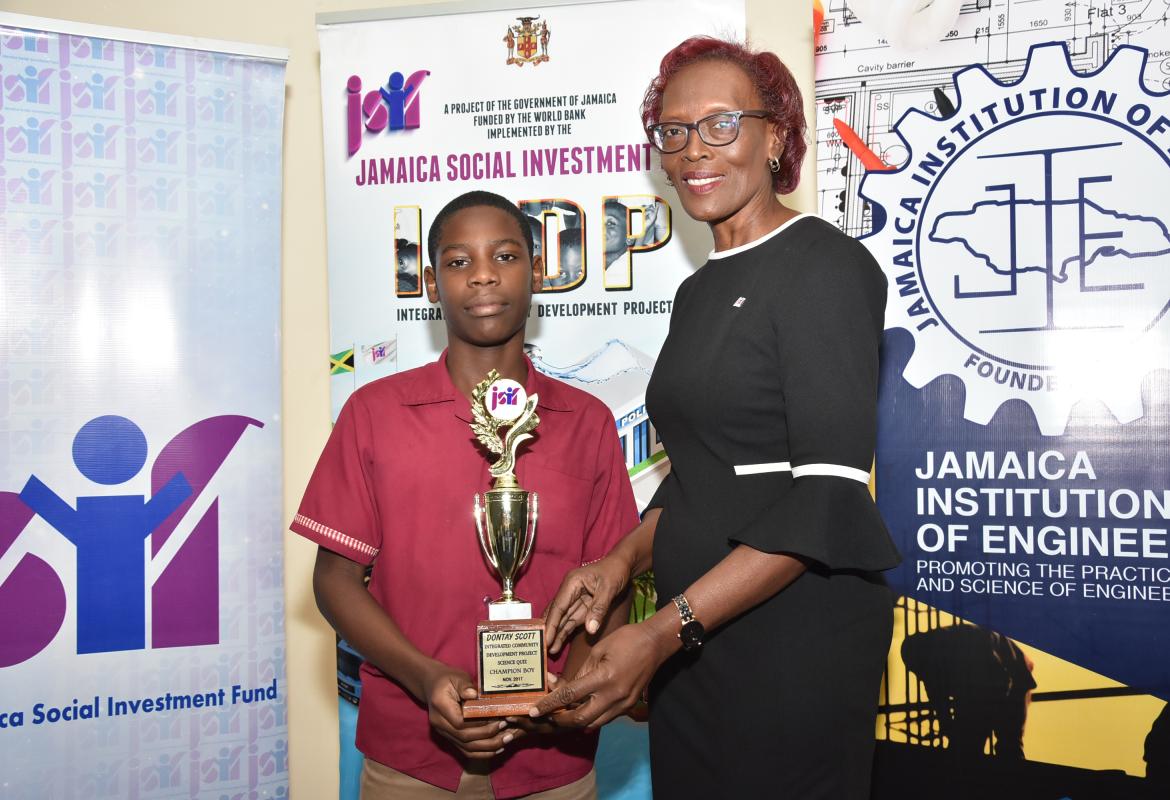 A proud Dontay Scott accepts the Champion Boy trophy from Mrs. Dawn Allison, JSIF's Programme Officer, at the 2017 ICDP Science Quiz Competition.
Click Below for News Source:
Date Published:
Monday, February 26, 2018 - 9:00am
News Detail:
We often lament the fact that many of our boys are struggling at all levels of the education system while, increasingly, girls are making waves in Jamaica's schools. Many studies have highlighted the gender dynamics in education, and the topic has been exercising the minds of educators and policymakers. While Jamaica is not short of students who achieve academic excellence, we do not get as many opportunities to celebrate our boys' performance in the classroom.