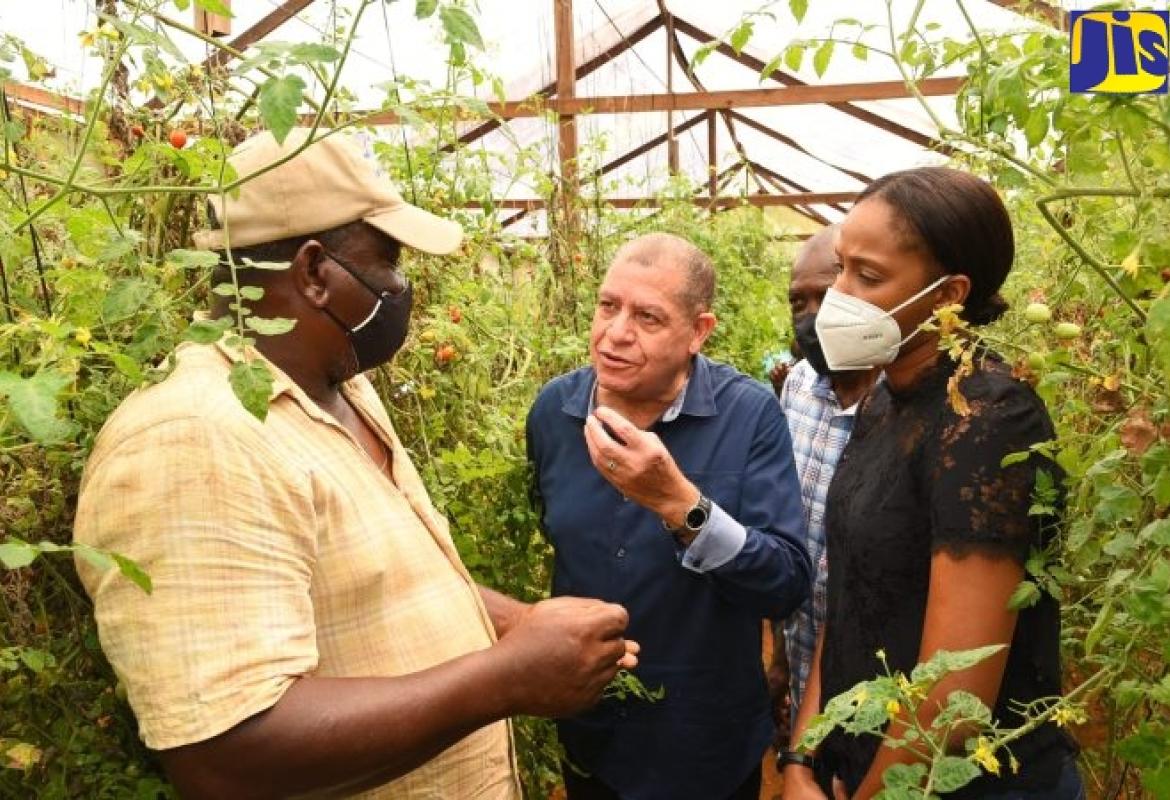 Minister of Transport and Mining, Hon. Audley Shaw (second left), listens to farmer Leister Burton (left) while tasting a cherry tomato from Mr. Burton's greenhouse farm in Manchester. Occasion was a recent tour of the Greenhouse Cluster and Water Harvesting Project in Content in the parish. Minister of State in the Ministry, Hon. J.C. Hutchinson, and Member of Parliament for Manchester Central, Rhoda Moy Crawford, were also on the tour.
February 23, 2022
News Detail
The Jamaica Bauxite Institute (JBI)/Jamaica Social Investment Fund (JSIF) Greenhouse Cluster and Water Harvesting Project is being hailed as an example of sustainable land use in post-mining areas.
The project, being implemented under the World Bank-funded Rural Economic Development Initiative II (REDI II), which is administered by JSIF, seeks to enhance bauxite communities by encouraging the productive use of mined-out lands for agriculture.