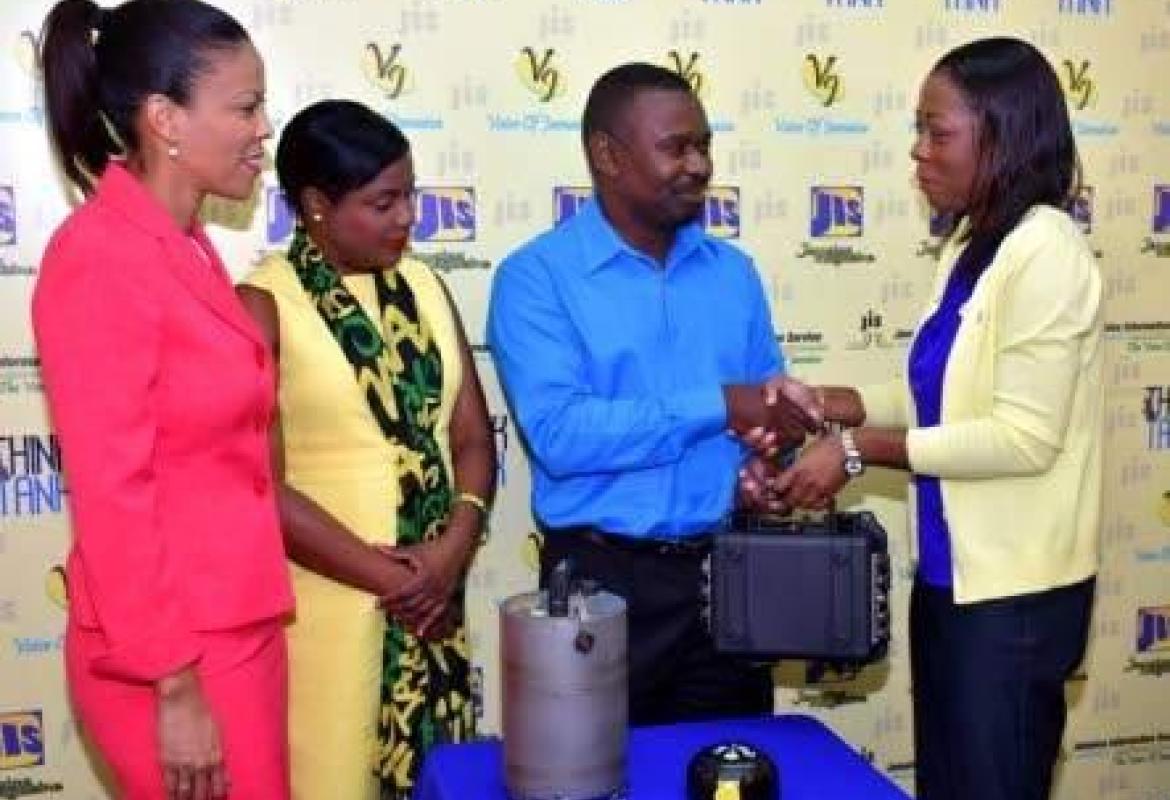 General manager for technical services at Jamaica Social Investment Fund (JSIF) Loy Malcolm (right) hands over a digitiser and other equipment to network manager at the Earthquake Unit, The University of the West Indies, Mona, Paul Williams, to strengthen Jamaica's seismic-monitoring capacity. Looking on are environment and project officer at JSIF Stacey-Anne Preston (left) and marketing and communications consultant, JSIF, Andrea C Whyte.
Click Below for News Source:
Date Published:
Tuesday, March 13, 2018 - 10:30am
News Detail:
JAMAICA'S resilience to disaster and climate risk is being strengthened through various activities and initiatives being undertaken as part of the Disaster Vulnerability Reduction Project (DVRP).
The project, which is being implemented by the Jamaica Social Investment Fund (JSIF) from 2016 to 2022, is funded by the Government of Jamaica through a loan agreement with the World Bank valued at US$30 million.