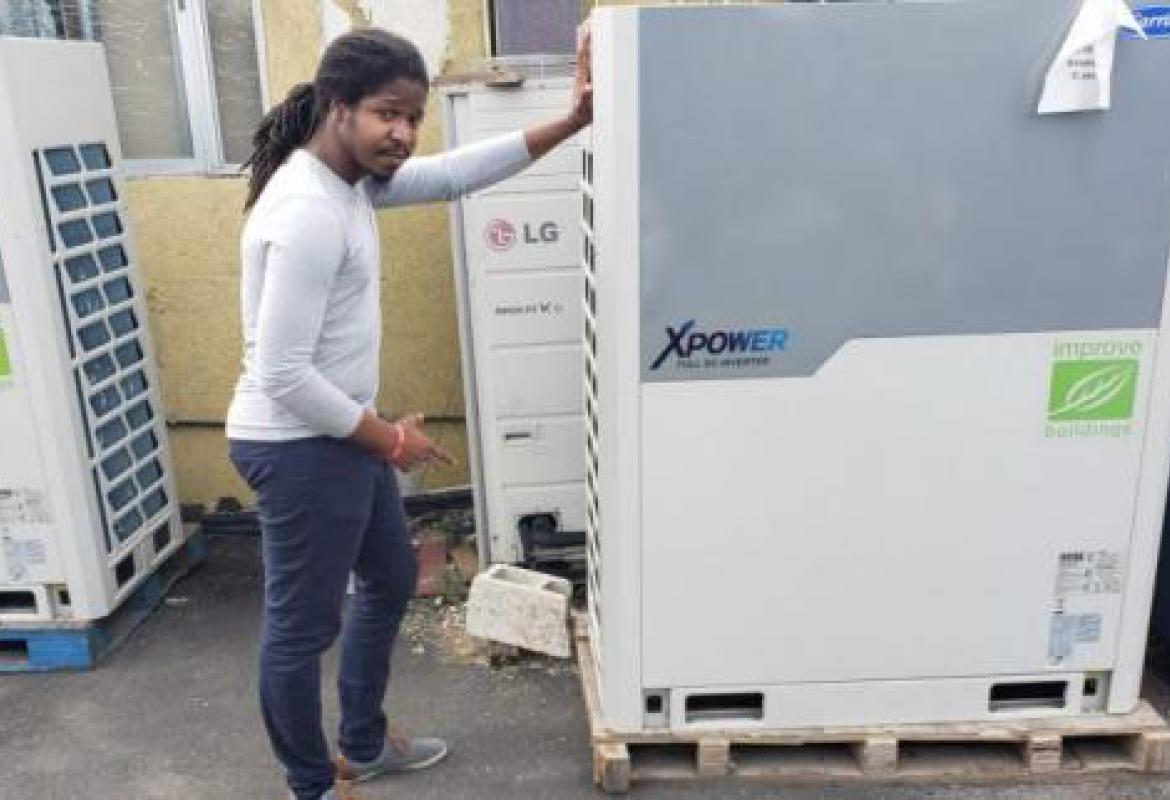 Javan Williams, proud recipient of the JSIF-ICDP Alternative Livelihood & Employment Programme.
Click Below for News Source:
Date Published:
Thursday, June 3, 2021 - 8:30am
News Detail:
The JSIF-Integrated Community Development Programme (ICDP), Alternative Livelihood and Skills Development initiative has significantly enhanced the capacity development of several young people across communities within Jamaica.
Young, Javan Williams is a proud recipient of the programme and is now reaping economic benefits from the knowledge gained in the area of Heating, Ventilation and Air Conditioning (HVAC) principles.