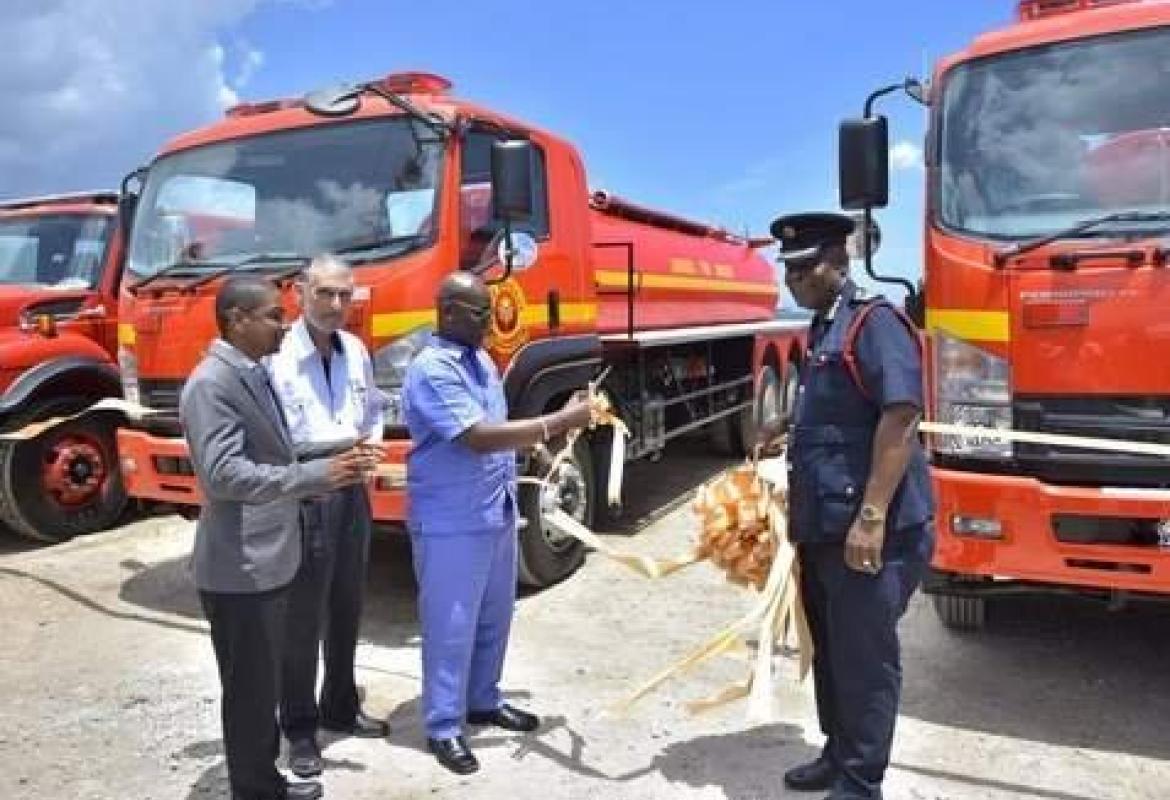 Minister of Local Government and Community Development, Desmond McKenzie (third left) cuts the ribbon symbolising the official handover of four new fire trucks to the Jamaica Fire Brigade during a ceremony at the fire boat station, Newport East, Kingston, on April 16. Others sharing in the moment (from left) are Mayor of Kingston, Senator Councillor Delroy Williams; Chairman, Jamaica Fire Brigade Board of Directors, Russell Hadeed; and Commissioner Jamaica Fire Brigade, Raymond Spencer.
Click Below for News Source:
Date Published:
Wednesday, April 18, 2018 - 9:30am
News Detail:
The fleet of the Jamaica Fire Brigade has been improved with the acquisition of six new emergency response vehicles valued at $385 million. The units include two firefighting boats, two fire engines and two pumper tankers. The firefighting boats are to be assigned to the parishes of Kingston and St James, to serve the western part of the island.
Meanwhile, McKenzie said a sum of $189 million has been set aside in the 2018/19 Budget for the purchase of more fire trucks.He also informed that through a partnership with the Jamaica Social Investment Fund (JSIF), six additional trucks will be added to the fleet of the Jamaica Fire Brigade shortly.