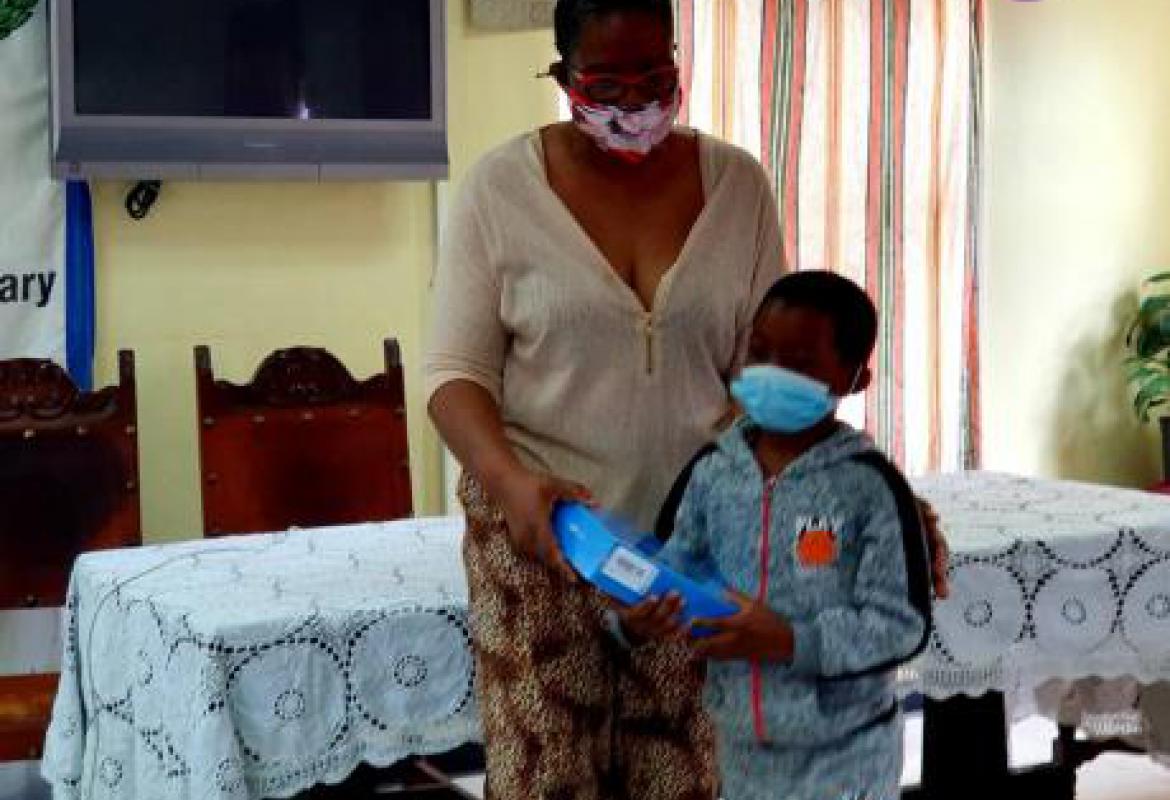 Ricardo Warlock of Salt Spring receives a tablet from Sarah's Children's Sonia Clarke Bowen for his act of kindness.
Click Below for News Source:
Date Published:
Thursday, August 26, 2021 - 8:30am
News Detail:
The Jamaica Constabulary Force (JCF), St James Division, and the Jamaica Social Investment Fund (JSIF) hosted approximately 100 children from the Salt Spring community in the parish at a three-week virtual literacy summer camp.
At the end of the three weeks, outstanding participants were hosted at a hybrid (online) award presentation and closing ceremony at the Montego Freeport Police Station.